Alliances
The IHU works in collaboration with local Indigenous communities including:
History and vision

The Indigenous Health Unit (IHU) is a separate unit within MUDRIH and works across the School of Rural Health. We are based at Moe in Gippsland, but our influences are felt far and wide. Our team consists of 4 staff members encompassing a range of disciplines, skills and experience levels. Senior Lecturer Hilton Gruis guides the growth and progress of the IHU. The IHU team is involved in teaching, research, and projects that investigate and deliver information about Indigenous health to students in all disciplines within the Faculty. Further, the IHU provides external training in Aboriginal Mental Health First Aid, Cultural Safety towards capacity building of Indigenous and non-Indigenous allied health provider agencies and organisations.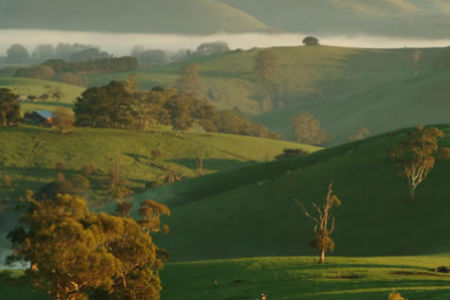 Although the IHU was formally established as its own entity in 2002, its roots go much further back than that. It has grown out of the Faculty's recognition of the need to embed in its curricula a better understanding of Indigenous health and its social determinants, and to better prepare students to become culturally competent professionals. In teaching future health professionals, the Unit embraces the recommendations of several key documents for graduating students who will be reflective and holistic in their approach to Indigenous people and their health. The ultimate aim is to contribute to an improvement in the health of Indigenous Australians.
Our guiding principles are based on recognition of the diversity and uniqueness of Indigenous experience, communities and culture, and the need for Indigenous Australians to have equity of access to good health care and freedom from racism and discrimination. The experience of Indigenous people is different to other minority groups in Australia and this guides our teaching objectives within mainstream curricula as well as strategies for encouraging Indigenous students into medicine, nursing and the health sciences. Our aim is to encourage all health students to consider working in Indigenous health in rural, remote and metropolitan locations.

The IHU aspires to be a Centre of Excellence with increased staff capacity and the development of significant on-going funding and research. This capacity will draw inspiration from and contribute to important collaborations with national and international stakeholders and key organisations with the long term aim to underpin and strengthen Indigenous empowerment in their health care services. At the local level, the IHU has built and will expand upon alliances and collaborations with rural Indigenous communities to benefit those communities and enable health students' experience within Indigenous community health services. The IHU will pursue its aim to have Indigenous health as an integral component of all health curricula. It will also strive to encourage Indigenous students into and be successful in health careers.

Indigenous Education

Introduction
The inclusion of Indigenous health and a better understanding of its social determinants are now compulsory components of the undergraduate curricula in medicine, nursing and some health sciences. Guest lecturers who are Indigenous Australians and non-Indigenous health professionals who have worked in Indigenous health are included in the teaching programme. Thus students experience aspects of the 'real world' of Indigenous people and their health. We are mindful that 60% of Indigenous Australians live in large towns and cities and are no less Indigenous than people who live in the remote communities of the Northern Territory.

Cultural competence and safety
A most important focus of teaching and research carried out by the Indigenous Health Unit team is about creating culturally competent health professionals. Cultural competence means that you value the diversity of the cultures in a multicultural society such as Australia's, and that you learn about different cultures and develop ways in which to adjust your responses to the people that you will treat and work with so that they will feel culturally safe. The IHU team uses the Indigenous context as the setting in which to teach about this reflective skill in a positive and constructive way which recognises the emotional reactions that students and colleagues will feel.
Too many mainstream Australians and new immigrants know next to nothing about Australian history let alone the Indigenous perspective on that history. Many students say that they have never met an Indigenous person, yet how would they necessarily know? We aim to fill these gaps and show in a positive light how students can look forward to working in the broad field of Indigenous health with the skills of a culturally safe professional.

Indigenous health and Wellbeing (SRH2002)
This Unit has been revised for 2013 to reflect the current Nursing curriculum. It is a core unit for first semester second year nursing students at the Gippsland campus of Monash University. Indigenous and non-Indigenous lecturers, tutors and guest lecturers come from a variety of disciplines to enhance the experience. The unit is taught at Churchill and offers the subject through on and off-campus modes.
The objectives of the unit are focused on understanding Australian Indigenous cultures and their social organisations, the impacts of colonisation and government policies, and Indigenous worldviews and perspectives on health and wellbeing.
The lectures build on an introduction to Indigenous history and its legacy. We consider the current health indicators and the many aspects associated with working with Indigenous communities. Indigenous guest lecturers will talk about working with communities, community control of health and the concept of 'holistic' health and wellbeing.. There are also lectures that explore racism, ethics, cultural reflection on and in practice as well as cultural competence and safety whilst drawing on some international comparisons of indigenous health and wellbeing. Students are encouraged to continue the process of reflecting on their own cultures and values during their studies and on becoming health professionals.

Indigenous Health for Health Professionals (CRH5010)
This unit is a component of the Graduate Diploma/Master of Rural Health coursework and the new Master's of Health Sciences, and is designed to encourage self-directed study and will be offered in 2014. The single semester, off-campus unit is intended to suit the needs of rural and remote health professionals and to offer opportunities for exploring topics in Indigenous health that are of personal and/or professional interest and relevant wherever the student is situated, professionally or geographically. The emphasis is on seeking answers to how knowledge acquired can be translated into actions that will make a difference to the health and wellbeing of Indigenous Australians.
Australian Indigenous Men's Health Unit
MUDRIH in partnership with prominent Aboriginal health professionals and with the support and guidance from Andrology Australia have developed an education module for Aboriginal male Health Workers in all aspects of Aboriginal and Torres Strait Islander (ATSI) men's health across their lifespan. This series of modules has been produced to Certificate IV in compliance with national Australian accreditation standards and will be taught from Registered Training Organisations (RTO's) throughout Australia in 2014.
The unit derives from a discussion held in 2002 between Indigenous Australian men who had a special interest in male health and representatives of Andrology Australia. They wanted to see an improvement in the education and awareness of sexual health in the Indigenous Australian male population. The modules address several key issues. Some of these issues relate to poorly kept health records and statistical information; lack of gender-appropriate health services; high incidence of STDs and reproductive health problems; high mortality from lifestyle diseases; low immunisation and birth weights; poor nutrition; and issues related to social emotional and spiritual wellbeing of Indigenous Australian men, their families and communities.
These modules will provide appropriate education for Aboriginal Health Workers both male and female who are then able to provide basic health and wellbeing checks, facilitated health promotion and education to Indigenous Australian males and to provide medical interpreter and advocacy services to Indigenous Australian males and non- Indigenous Australian health professionals. This is expected to improve Indigenous Australian men's active participation in their health care, better health outcomes and more culturally competent health professionals and services. The modules promise to be a formidable training tool to impact upon the current deplorable health of Indigenous Australian men.

Footprints Forwards
Better Strategies for the Recruitment, Retention and Support of Indigenous Students.
This project involved a consortium of the School of Rural Health of Monash, the University of New South Wales and James Cook University and was funded through Department of Health and Ageing (DOHA). It was conducted within the Program of National Significance and was led by the Monash team. The project aims were focused on investigating the opportunities and barriers to Indigenous student entry into medical education. The reasons for low enrolment and high withdrawal rates for Indigenous students in medical courses were examined. We were also interested to know what strategies are adopted by Australian medical schools to recruit and retain Indigenous students, and what advice, guidance, promotional materials, and support were available to Indigenous secondary students and medical students.
The findings documented a number of barriers to recruitment, retention and completion for Indigenous students. The pool of year 12 Indigenous students is small but information and support for those interested in entering a medical course should also target mature aged Indigenous students. The available helpful literature was found to be limited. An audit of Indigenous students in Australian medical schools revealed little increase in numbers in recent years and universities' strategies for addressing this under-representation are lacking or ineffective.

Indigenous Health Research
The Indigenous Health Unit is working hard to develop its research profile. To date the Footprints Forwards project has been our main research activity. This project comprised a number of qualitative and quantitative research components. The final report of the project made a number of key recommendations that are currently being scoped for implementation.
Other research currently being carried out by IHU staff involves a study of mental health in Indigenous communities (Anton Isaacs), and an examination of the risk and protective factors that influence the mental health of Aboriginal Community Controlled Health Organisation staff – The Ramahyuck Study (Hilton Gruis).

Students
(Indigenous Health Unit)

Indigenous students
Indigenous students interested in a health career should contact Dr Margaret Hay: Senior Lecturer Org. unit Faculty of Medicine, Nursing and Health Sciences (03) 990 58524) Room 202A, Building 15, Clayton Email: Margaret.Hay@monash.edu to discuss their aspirations. Monash has an Indigenous Education Policy and many support systems. We can advise about peer group supports, a number of scholarships available within Monash as well as outside and also provide information about accommodation, mentorships and tutors. Support is also available through the Centre of Australian Indigenous Studies (CAIS) based at Clayton.
Graduate students
Graduate students interested in pursuing a postgraduate degree will find opportunities in the new Masters of Health Sciences degree. Within this degree there is a coursework unit entitled Indigenous Health for Health Professionals (CRH1010) that would be very suitable for students interested in pursuing their interest in and concerns about Indigenous health.

WILDFIRE and student support
All students at Monash who are studying in the Faculty of Medicine, Nursing and Health Sciences can join the student club WILDFIRE (Working In Leading Development For Indigenous and Rural Education). WILDFIRE has, as its signature event, the Matthew Campbell Memorial Evening. The event is held annually in memory of Matthew Campbell, medical student, who was tragically killed after having organised an Indigenous Health lecture.

Awards

Vice Chancellor's Equity and Diversity Award (2005)
Monash University recognised the work of Indigenous Health Unit in the fields of equity and diversity with this important Vice Chancellor's Award.

Wanjana Lidj Community Service Award (2011)
This award was presented to the IHU for its commitment towards capacity building the local Aboriginal Community Controlled Health Organisations' Family Services program for Mental Health and Wellbeing and Attachment and Bonding for children and families.
Ramahyuck & District Aboriginal Corporation Award (2012)
Presented to MUDRIH for its dedication towards Aboriginal Education, Training and Research by the CEO Dr Ali Khan on behalf of the RDAC Board of Governance and their Community members.