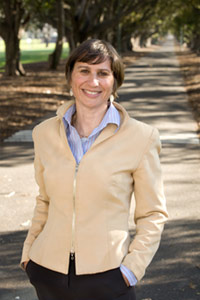 Professor Susan Davis, Director of the Women's Health Research Program: Winner of an Endocrine Society 2015 Laureate Award
The Endocrine Society today on the 14th January 2015 it has selected 14 accomplished endocrinologists as winners of the organization's prestigious 2015 Laureate Awards.
Established in 1944, the awards recognize the highest achievements in the endocrinology field, including groundbreaking research and innovations in clinical care. The Endocrine Society will present the awards to the winners at ENDO 2015, the Society's 97th Annual Meeting & Expo in San Diego, CA from March 5-8, 2015.
Susan R. Davis, MBBS, FRACP, PhD - International Excellence in Endocrinology Award. This award is presented to an endocrinologist who has made exceptional contributions to endocrinology in their own country and/or internationally. Davis is internationally known for advancing the understanding of the role of androgens and estrogens in women, with research encompassing numerous aspects of women's health including breast cancer, cardiovascular function, obesity, cognitive function, mood, sexual function and musculoskeletal health. Her groundbreaking research has had a significant impact globally on women's health. She co-established the Jean Hailes Foundation, Australia's leading women's health educational organization, and has been recognized for her work with the Australian Aboriginal community. Dr. Davis is a National Health and Medical Research Council of Australia Principal Research Fellow, Chair of Women's Health and Director of the Women's Health Research Program, School of Public Health and Preventive Medicine at Monash University, and Head of the Women's Specialist Health Clinic at the Alfred Hospital in Melbourne, Australia.
For more information regarding the awards please click here