Have a look at what our 2015 student cohort got up to!
Interested in being involved? APPLICATIONS OPEN 11-29 JULY 2016.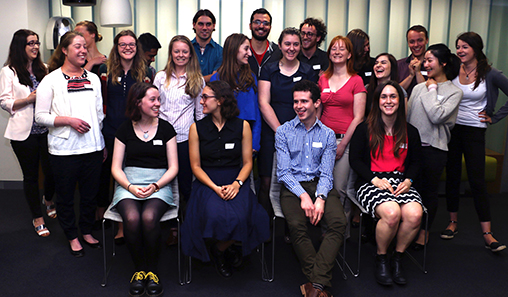 The School of Public Health and Preventive Medicine (SPHPM) Summer Vacation Scholarship Program supports the education of promising tertiary students by providing a means to engage and gain experience in research during the University summer vacation period. The program is open to students completing degrees in Bachelor of Health Science, Bachelor of Public Health Science, Bachelor of Biomedical Science, or Bachelor of Medicine and Surgery. Students work with a senior researcher and their team to undertake a small research project, or contribute to current research in applied clinical and public health.
Since 2011, SPHPM has provided scholarships to approximately 20 students each year to participate in the 4-6 week program, which aims to give insight into opportunities in the growing area of public health research and an incentive to pursue higher studies and a career in research or academia.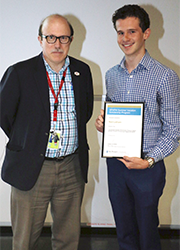 Congratulations to Ned Latham - awarded Top SPHPM Summer Vacation Scholarship Research Award 2015, for his presentation and research in complementary medicines under the supervision of Adjunct Associate Professor Ken Harvey.


Our Commitment to You
"We want to provide you with the advantage you will need to thrive in the career of your choice, through our teaching, our support, and our links to some of the world's most exciting researchers and employers."
Professor John McNeil
Head of School