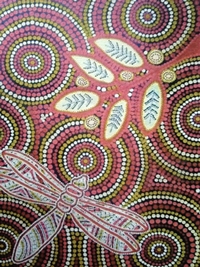 An open, interactive, engagement forum to move towards a national partnership as a united voice in Indigenous Women's Health.
We aim to collectively establish key priorities, inform the research agenda and provide evidence to inform policy and practice.
Funded primarily by the Australian Government Department of Health and Ageing with seed funding from the Victorian Department of Health and Monash Partners.
The workshop will be held on Friday 25 October and Saturday 26 October 2013 at Monash Medical Centre, 246 Clayton Road, Clayton, Victoria. It offers an exciting opportunity for you and/or your organisational representatives to influence the national agenda in Indigenous women's health and to become a foundation member of an Indigenous women's health partnership.
Description of the workshop

Purpose of a partnership

Specific aims of the workshop

Workshop documents

Workshop dinner

Contact us
Description of the workshop
The workshop will be the first step in the establishment of a national partnership to Close the Gap in poor health outcomes for Aboriginal and Torres Strait Islander women. This requires national engagement from a range of stakeholders. The workshop is designed to be interactive and promote discussion among participants, providing a chance to inform what areas the partnership will tackle first. Researchers, consumers, clinicians and community service providers will have opportunities to share their knowledge and expertise and voice their opinions on how to ensure women have access to good evidence, good information, good services and increased opportunities to be healthy.
Purpose of a partnership
To develop a cohesive, comprehensive, national approach through a national partnership aiming to
deliver broad stakeholder engagement and strong cross sectorial input across urban, regional, rural and remote communities
collaboratively determine which women's health priorities in the National Aboriginal Health Plan will be the focus of the partnership
facilitate research into the development and delivery of effective, evidence based programs
facilitate implementation and evaluation of these programs to deliver measureable, improved health outcomes for Indigenous women.
engage with and Influence policy makers.
Specific aims of the workshop
To establish a national partnership for Indigenous women's health
To facilitate broad and diverse stakeholder engagement and input into the future model and governance structure of the proposed partnership
To prioritise and work towards implementation of key elements of the National Aboriginal and Torres Strait Islander Health Plan 2013 – 2023 that will maximise health improvements for Aboriginal and Torres Strait Islander women
To collectively determine what activities the proposed partnership may engage in (e.g. a website, journal, research, evidence synthesis and dissemination into policy and practice etc.)
To set timelines for the development of a formal partnership
Workshop documents
Flyer (pdf, 398KB)

Program (pdf, 483KB)
The workshop program is being progressively updated. Please check the website regularly for updates.
Venue Map (pptx, 139KB)
Workshop registration (doc, 29KB)
(Registrations have now closed)
Although free to attend, registration is mandatory
Call for abstracts for poster presentations (doc, 37 KB)
(Poster abstracts submissions have now closed)
All attendees are encouraged to present a poster relevant to their area of work (e.g. research/ health program/ community action/ education/ health promotion/ justice, etc.) to promote networking, awareness and to inform priority setting. All poster abstracts submitted have been accepted.
Application for workshop attendance sponsorship (doc, 93KB)
(Applications have now closed and successful applicants have been notified)
Some funding is available to support travel costs to and from the forum (airfares, accommodation, Melbourne airport transfers) and attendees are invited to apply. Applications will be assessed by a selection panel and preference will be given to those submitting a poster and those without other sources of funding
Accommodation options
Workshop dinner
The self-funded workshop dinner offers an exciting opportunity to network with colleagues in a social setting. The dinner must be purchased via the eCart at http://ecommerce.med.monash.edu.au/product.asp?pID=402&cID=19 prior to Friday 11 October.

Details of the dinner are as follows:
| | |
| --- | --- |
| Date | Friday 25 October, 7.00pm |
| Venue | Hotel Bruce County Heritage Hall Function room, 445 Blackburn Road, Mt Waverley |
| Cost | $50 |
| What you get | One welcome drink and a 2 course set menu dinner (main and dessert). Two options for each course will be served on a 50/50 split basis. |
| Additional drinks | Additional drinks can be purchased on a consumption basis via a cash bar. |
| Payment method | Credit card only. Please purchase via the eCart at http://ecommerce.med.monash.edu.au/product.asp?pID=402&cID=19 |
| Payment deadline | Friday 11 October. The website for accepting payments will be decommissioned at midnight Friday 11 October and we must finalise catering with the venue shortly thereafter, therefore late payments cannot be accepted. |
Contact us
If you would like to know more about the workshop please contact Linda Downes, Project Manager, National Partnership for Indigenous Women's Health Project, email linda.downes@monash.edu