Welcome to the Clinical Education and Professional Development Unit (CEPDU),
in the School of Primary Health Care, Faculty of Medicine, Monash University.
CEPDU was incorporated as an independent Unit within the School of Primary Health Care in July 2010.
The Unit has a tripartite focus:
1. Postgraduate and professional development educational opportunities that cross discipline specific boundaries within the primary health care educational sphere.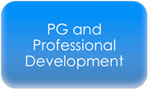 By identifying commonalities and differences in the postgraduate education programs across the SPHC's Departments and Units, we can identify gaps in professional development offerings as well as development opportunities for utilising resources efficiently and effectively while building a sense of mutual support and understanding into our educational framework. It also provides a strong base for fostering high quality collaborative multidisciplinary educational research.
2. Foster Interdisciplinary collaboration.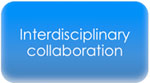 The non partisan nature of the Unit engenders its ability to foster interdisciplinary educational approaches as well as creating an environment that supports high quality innovative pedagogical approaches to learning and teaching, as well as fostering innovation in curriculum development.
3. Provide a School focus for international collaboration.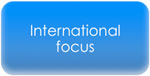 The Unit currently runs a number of international programs that foster increased understanding of the Australian health care system and that take a skill based approach to assist those interested in either working within that system or modelling health care delivery on it.