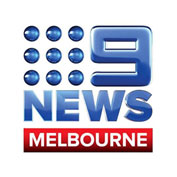 Can a bad bra be associated with shoulder or neck pain?
Although Dr Kelly-Ann Bowles from the Department of Community Emergency Health and Paramedic Practice, has spent a large amount of her research career looking at bra design features, there are still unanswered questions. Researchers know that most women do not wear a correctly fitted bra but they don't know if a bad bra fit could be associated with neck or shoulder pain. Kelly and her research team want to better understand how your breast size can affect the posture of women.
This study will look at women's posture of all shapes and sizes, measuring their muscle strength around their shoulder, and collect information in things like bra size and shoulder or neck pain. No one has looked at the relationship between breast size and muscle strength and Dr Bowles is hoping that their research findings might help in future treatment plans for women with chronic shoulder or neck pain.
See Kelly's Nine News article here.