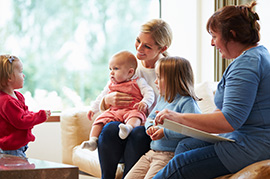 Enquiries:
Phone:
1800 MONASH (1800 666 274)
Social Work is a profession which aims to help people, communities and societies to develop their full potential. It has a particular focus on social justice and on redressing social and economic disadvantage. Social Workers help people with personal and social problems. They help people access community resources and develop community support networks. Social Workers work with individuals, families, groups and communities. They work with organisations and they develop and implement social policy.
The Department of Social Work was established at Monash University in 1973. Since that time the department has become one of the most respected social work schools inside and outside Australia. In 1989 Monash established the first flexible learning degree in Social Work in Australia. Monash has an international reputation for its research into areas such as child abuse and family violence and corrections. Thousands of students have graduated from Monash and gone on to work as professional social workers all around the world.
This degree is offered through full time or part time on-campus study, or through full time or part time off-campus study.
Fieldwork
Students must complete a 14-week field placements during their degree. These are undertaken in human service agencies, and are supervised by agency staff. The placements make for a long academic year and students should ensure that they are able to fit the placements in with their other commitments. Off-campus students may undertake the placements part time; under special circumstances on-campus students may do the same. Please note that all students will be subject to a police check before undertaking a placement.
Entry Requirements