Dr Philip Mendes
Associate Professor, Research
Philip.Mendes@med.monash.edu.au
Telephone: +61 3 9903 1132
Facsimile: +61 3 9903 1141
Profile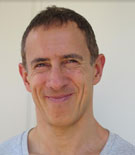 Dr Philip Mendes is an Associate Professor in the Department of Social Work, Faculty of Medicine at Monash University, and is the Director of the Social Inclusion and Social Policy Research Unit (SISPRU). He coordinates the three Social Policy & Community Development subjects in the Social Work Department. He is an acknowledged expert on community welfare lobby groups, having completed his PhD on the peak community welfare lobby body, the Australian Council of Social Service (ACOSS). He has also published widely on a range of social policy and community development debates including globalisation and the welfare state, compulsory income management, illicit drug policies, Indigenous social policy and social workers and policy practice.
Philip is a member of the Editorial Advisory Board for a number of academic journals including Alternativas (Spain), Community Development Journal (UK), International Journal of Social Welfare (Sweden), Developing Practice and Social Alternatives. He is also a reviewer for International Social Work (UK), Journal of Social Work (UK) and Australian Social Work, and a member of the Sidney Myer Fund Poverty and Disadvantage Grants Committee.
He has published widely in peer reviewed academic journals (over 100 publications in total), and is the author or co-author of 12 books including Harm Minimisation, Zero Tolerance and Beyond: The Politics of Illicit Drugs in Australia (Pearson, 2004), Inside the Welfare Lobby: A history of the Australian Council of Social Service (ACOSS) (Sussex Academic Press, 2006), Australia's Welfare Wars Revisited (UNSW Press, 2008; new edition to be completed in late 2016), and Young People Leaving State out of home care: Australian Policy and Practice (Australian Scholarly Publishing, 2011).
For the last 17 years, he has been engaged in ongoing research on young people transitioning from out-of- home care. He is a member of the Transitions to Adulthood for Young People Leaving Public Care International Research Group, and has completed a number of major leaving care studies pertaining to youth justice,
disability, Indigenous care leavers, and mentoring and employment programs. He is currently undertaking two funded studies involving the transitions of young people with complex needs and an evaluation of the Salvation Army Westcare Continuing Care program, and is the co-editor of Young people transitioning from out-of- home care: International research, policy and practice to be published by Palgrave Macmillan in August 2016.
His most recent publications include:
Philip Mendes (2017) "The Australian welfare state system: with special reference to neoliberalism and dehumanization" in Aspalter, Christian (ed.) Ashgate Research Companion on Welfare State Systems. Routledge, In Press.
Philip Mendes and Fronica Binns (2016) "Social Work and Community Development in Australia: Friends or Foes?" in Kenny, Sue (ed.) Routledge Handbook of Community Development, In Press.
Philip Mendes (2015) "The Australian Association of Social Workers and its historical engagement with Indigenous Affairs" in Fejo-King, Christine and Poona, Jan (eds.) Reconciliation and Australian Social Work. Magpie Goose Publishing, pp.125-155.
Susan Baidawi, Philip Mendes and Bernadette Saunders (2016) "The complexities of cultural support planning for Indigenous children in and leaving out-of- home care: the views of service providers in Victoria, Australia", Child & Family Social Work, doi: 10.1111/cfs.12289.
Philip Mendes, Pamela Snow and Susan Baidawi (2015) "Response to Broadley et al, the ethical obligations of research with vulnerable young people who have dependent children", Communities, Children and Families Australia, 9(2), 35-38.