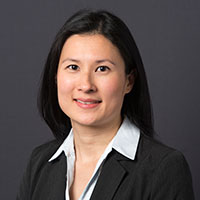 Share this news story
---
9 November 2015
While potential stem cell therapies are now becoming more prevalent, the design of the current clinical studies may be suboptimal, according to Monash researcher, Dr Tracy Heng, from the Monash Biomedicine Discovery Institute. Speaking at the Australasian Society for Stem Cell Research Meeting in the Hunter Valley the day after winning the Young Tall Poppy Science Award,
Dr Heng presented her discovery that could increase the potential for the use of stem cells in the widespread treatment of disease.

Dr Heng studies mesenchymal stem cells, which are obtained from the bone marrow of healthy young adults. Because the cells are derived from adults, they sidestep the ethical issues stemming from the destruction of human embryos needed to make embryonic stem cells. Unlike most other types of adult stem cells, mesenchymal stem cells grow well in culture, so thousands of doses can be produced from a single donation. Mesenchymal stem cell also have the ability to dampen inflammation, which is why they have been touted as the Holy Grail for stem cell treatment of diseases ranging from heart disease to repairing kidney damage.

As an increasing number of mesenchymal stem cell trials are moving towards Phase 2/3, Dr Heng says there is evidence that these stem cell transplants do not last long in the body, but are being rejected and cleared by the body's immune system. While sustained benefit has been reported in some conditions, other chronic or recurrent diseases would require reinjecting these stem cells every few weeks, which is not ideal, according to Dr Heng.
Dr Heng's research has shown that the mesenchymal stem cells lodge in the lungs after infusion into the blood and their interactions with local immune cells is key to their survival and therapeutic effects. She is therefore working on the immune cells in the lungs to find ways to switch them off so that stem cells get a chance to target the desired area of treatment whether it is lungs, cardiac muscle or kidney etc.
"There are currently over 350 clinical trials of mesenchymal stem cells going on internationally and, while preclinical studies are showing therapeutic effects – a number of trials testing these same treatments in larger groups of patients have not shown the same benefits," she said.

According to Dr Heng the explanation for why some larger trials have been unsuccessful with mesenchymal stem cells is not because such cells are inherently lacking in function. "We need to understand how the body's immune defence impacts on the survival and biological activity of transplanted stem cells in order to design smarter, more effective, stem cell-based therapies," she said.