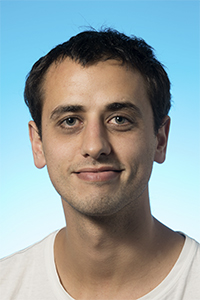 Dr. George Youssef
Research Fellow
Career to Date
George Youssef completed the combined PhD/Master of Psychology (Clinical Neuropsychology) degree at the University of Melbourne in 2013. He worked for 7 years as a Sessional Lecturer and Tutor at RMIT University and for 2 years in the Addiction Lab at the Melbourne Neuropsychiatry Centre. He moved to the School of Psychological Sciences in March 2013 to work as a postdoc at Monash Clinical and Imaging Neuroscience. George is also employed as a Clinical Neuropsychology Registrar through Barwon Health (McKellar Centre). He is currently completing the Master of Biostatistics Degree through the University of Melbourne to obtain formal qualification as a biostatistician.
Research Focus
George's primary research focuses on adolescent risk taking behaviours. He is particularly interested in the measurement of risk behaviours and the conceptualisation of 'risk taking' as a unidimensional construct that incorporates a broad range of risk domains. The foundations of his research centre on a) understanding how normative neurodevelopmental processes predispose adolescents to engage in these behaviours, and b) identifying the evolutionary adaptive benefits of adolescent risk taking behaviours and how risk taking may assist in healthy transition into adulthood. Related to this, his work is embedded within a general framework that considers how arousal/sleep and affective processes (i.e., so called 'hot contexts') may detrimentally influence an individual's ability to regulate their behaviour.
George has a core interest in latent variable models including structural equation modelling (& path analysis), and growth/growth-mixture models of longitudinal data. He is also interested in models of heritability using twin-study designs (e.g., ACE modelling) and is managing a large twin study examining the heritability of impulsivity and compulsive behaviours through the Australian Twin Registry. He has a strong interest in psychometrics and is involved in developing and psychometrically validating cognitive and psychological tests of complex cognitive constructs such as 'impulsivity' and 'compulsivity'.
Research Profile