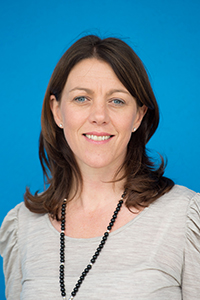 Dr. Catherine Willmott
Co-Director Monash Psychology Centre and Senior Lecturer
Career to Date
Dr. Willmott completed her Masters Degree in Clinical Neuropsychology at the University of Melbourne in 1994. She was employed as the Senior Clinical Neuropsychologist at Epworth HealthCare Rehabilitation until 2009, during which time she also completed her PhD at Monash University. In 2009 she commenced her position at Monash University. Dr. Willmott is currently a Co-Director of the Monash Psychology Centre, Coordinator of the Neuropsychology Clinic and a Senior Lecturer in the School of Psychological Sciences - Faculty of Medicine, Nursing & Health Sciences. She is also an Honorary Senior Research Fellow within the Monash-Epworth Rehabilitation Research Centre (MERRC), investigating the rehabilitation of cognitive difficulties following traumatic brain injury (TBI).

Dr. Willmott is a registered Psychologist with the Psychology Board of Australia and an active member of the following: Australian Psychological Society – College of Clinical Neuropsychologists (APS-CCN); The International Neuropsychological Society (INS); and the Australian Society for the Study of Brain Impairment (ASSBI). She serves as an external reviewer for the Journal of the International Neuropsychological Society, Brain Injury, Journal of Neurotrauma, Journal of Neuropsychology and is on the Editorial Board for the journal ISRN Rehabilitation. She has served an external reviewer for NH&MRC.
Research Focus
Traumatic brain injury (TBI) is one of the largest causes of disability in young people and results in significant lifetime care burden. Dr. Willmott's aim has been to develop and conduct cutting edge translational research that will improve scientific understanding of impaired cognition in these patients and rehabilitation treatments that facilitate their return to work, study, driving or other activities. Visit us at - http://www.med.monash.edu.au/psych/research/themes/theme-brain.html. Findings from the largest ever successful trial of drug therapy to reduce attentional problems, conducted in collaboration with Professor Jennie Ponsford, are underpinning ground-breaking imaging studies to examine the brain pathways that mediate effective treatments, in collaboration with the Monash Biomedical Imaging platform. She has established an international and interdisciplinary network of high profile rehabilitation researchers to investigate genetic, neuropathological, and pharmacological determinants of neurological recovery following TBI. Her research has been funded by Monash University, the Victorian Neurotrauma Initiative and the Epworth Research Institute. Dr. Willmott has also recently commenced collaborations with the Murdoch Children's Research Institute, investigating specific language impairment in children and the development of executive function in children born very pre-term.
Research Profile