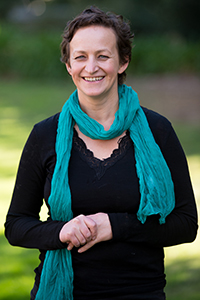 Dr Narelle Warren
Research Fellow
Career to Date
Dr Narelle Warren completed her PhD in Public Health (Women's Health/Health Sociology/Medical Anthropology) at the University of Melbourne in 2007. This was undertaken part-time while she worked in various research positions at Deakin University, Melbourne IVF and the University of Melbourne. She moved to Monash University in 2006 with Professor Lenore Manderson and was a foundation staff member of the Social Science and Health Research unit within the (now) School of Psychological Sciences. In 2010, she was awarded a NHMRC Australian Research Training Award part-time to explore how people and their families manage stroke and Parkinson's disease in different cultural groups; this research will conclude this year. Dr Warren also serves on the Monash University Human Research Ethics Committee (since 2010).
Research Focus
Dr Warren's research explores the social and cultural experiences of a range of chronic conditions, with particular focus on neurological conditions: stroke, Parkinson's disease, and spinal cord injury. She has previously conducted research across a diverse range of substantive health problems, including amputation, mental illness, reproductive and gynaecological health conditions, obesity and middle ageing. Her research is qualitative and ethnographic in approach, and she undertakes significant short course teaching in this area.
Due to the nature of her research, Dr Warren is continually engaged with complex research questions and ideas. She currently has strong working partnerships with industry, in the form of collaborations with peer-support groups and community services.
In Dr Warren's work, she explores new productive synergies between sociology, anthropology and public health, gender, disability, quality of life and international studies. She collaborates with colleagues from across these fields of research, both in Australia and overseas. Her publications reflect this diversity, spanning from ethnography to clinical research, and include one monograph arising from my PhD research and an edited collection (published by Springer, with Lenore Manderson). Each of her publications pays particular attention to conceptual ideas that shape the lived experience of ageing within the context of illness, patterns of care, trust, and understandings of the future. Dr Warren's research is currently funded by a National Health and Medical Research Council (NHMRC) fellowship grant, as well as a Discovery Project grant from the Australian Research Council (ARC) and industry-based funding through Limbs4Life (an amputee-specific peer support organisation). She is a member of the NHMRC Research Translation Faculty.
Research Profile