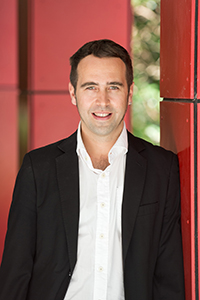 Associate Professor Antonio Verdejo-Garcia
Career To Date
Associate Professor Antonio Verdejo-Garcia performed his research training in several international universities (University of Iowa and John Hopkins in the United States and Cambridge in the UK) and completed his PhD at the University of Granada (Spain) in 2006. From there he moved to the Neuroscience Program of the IMIM-Hospital del Mar in Barcelona, where he had a postdoctoral research position until 2007. In late 2007 he came back to the University of Granada where he was progressively Lecturer, Senior Lecturer and Associate Professor. In 2012, Associate Professor Antonio Verdejo-Garcia was recruited by Monash University to lead a translational research program linking cognitive profiles with treatment outcomes in addiction.
Research Focus
The Verdejo-Garcia Lab has a unique focus on translation of cognitive neuroscience findings into treatment services treating addiction and obesity. Current projects are directed to examine the longitudinal association between executive function and decision-making cognitive profiles and brain systems and treatment response and outcomes in addiction and obesity; and to study the impact of cognitive enhancement interventions on treatment outcomes in addiction. Core topics include the domains of executive function, decision-making, interoception and emotion and conditions like addiction and obesity.
Visit us at: http://www.monash.edu.au/research/people/profiles/profile.html
Associate Professor Antonio Verdejo-Garcia has over 100 publications in some of the world's leading neuroscience and addiction journals (e.g. Neuropsychopharmacology, Neuroscience and Biobehavioral Reviews, Addiction Biology) and his addiction work has been translated to policy and clinical guidelines.

He is currently in the Editorial Board of Addiction and PLoS One, and is a professional member of the International Neuropsychological Society, The European College of Neuropsychopharmacology and the Society for Advancement of Judgment and Decision-making.
Honours and Distinctions
Honorary Professorship at the University of Granada (Spain).
2007 Award to Research Excellence. Vice-Chancellor of Research, University of Granada (Spain).
2006 Juan de la Cierva Post-Doctoral Fellowship (Ministerio de Ciencia e Innovacion, Spain).
Research Profile