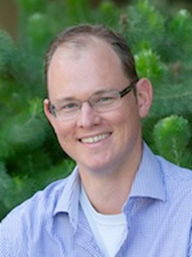 Associate Professor Jeroen J.A. van Boxtel
Career To Date
Associate Professor Jeroen J.A. van Boxtel started with master's degrees in Biology (Utrecht University) and Cognitive Sciences (Université Pierre et Marie Curie & Collège de France, France), after which he completed his PhD at Utrecht University, the Netherlands, at the cross-disciplinary Helmholtz Institute in 2008. After obtaining his PhD, he moved to the California Institute of Technology (Caltech), where he worked for two years on the relationship between attention and consciousness. In 2010, he moved to the University of California, Los Angeles, to work on questions related to human action perception and attention, and the potential link to Autism Spectrum Disorders. In 2013, Jeroen van Boxtel was recruited to Monash University as an Associate Professor in Cognitive Neuroscience. Since early 2014, he is also the head of Cognitive Neuroimaging at the Monash Biomedical Imaging centre.
Research Focus
The lab of Associate Professor van Boxtel focuses on three main questions: (1) Interaction between attention and consciousness, (2) the influence of individual traits on biological motion perception, (3) individual differences in automatic (pre-attentive) processing. You can visit us at: http://users.monash.edu.au/~jeroenv/
Interaction between attention and consciousness

We investigate how attention and consciousness work independently and interact to form our visual perception. This is important because these are the main processes that together allow us to successfully interact with our surroundings. Attention and consciousness generally work synergistically, but we have recently shown that they can also work antagonistically. In this project we aim to thoroughly parameterize the interaction between attention and awareness, delimiting the situations in which attention and consciousness work together, and when their effects oppose each other. The aim is to generate a functional explanation of why it is sometimes beneficial for the brain to have attention and consciousness work in opposite ways.


Influence of individual traits on biological motion perception

Humans all differ in how they perceive the world. This may be largely inconsequential, but sometimes this is a life or death difference. We investigate how people differ in their perception of animate motion (i.e. action perception). We want to know how and why we differ, and if this relates to certain traits that we have. Employed methods include psychophysical methods like adaptation studies, and fMRI to investigate differences in brain function that underlie our differences in perception.


Individual differences in automatic (pre-attentive) processing

The visual system receives more information than it can process, and therefore needs to select the likely relevant information for processing, and disregard other information. This selection process is performed by attention. Which information is considered important depends on the context, but potentially also on the individual. Autism spectrum disorder, for example, is reportedly linked to a decreased biological motion processing. We investigate in the typically developing population whether people with an increased number of autistic traits have different ways of allocating attention to biological motion, or lock pre-attentive processing on different features.
Research Profile