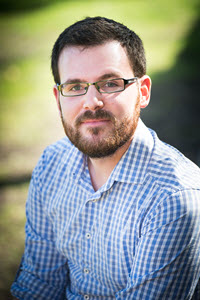 Dr Gershon Spitz
Research Fellow
Career to Date
Dr Gershon Spitz completed his PhD in December 2013 at Monash University, which was funded by an Australian Postgraduate Award. His PhD project used MRI techniques, such as diffusion tensor imaging and susceptibility-weighted imaging, to examine the neuroanatomical correlates of cognitive impairments following traumatic brain injury. Following his PhD, he continued his research in the field of traumatic brain injury as a postdoctoral research fellow at the Monash-Epworth rehabilitation Research Centre. Dr Spitz is also currently a member of a research steering committee formed by the Transport Accident Commission, the Institute for Safety, Compensation and Recovery Research and the Monash-Epworth Rehabilitation Research Centre with the goal of translating research into policy and practice. He was awarded the Brain Foundation grant in the Neurotrauma category in 2014 for his project investigating the recovery of memory following traumatic brain injury.
Research Focus
Dr Spitz has conducted research for over five years investigating the sequela of traumatic brain injury. He has published on a diverse range of topics including cognitive, psychiatric, and functional outcomes, costs of care as well as brain pathology using a range of magnetic resonance imaging techniques. His recent work involves a more in depth examination of the recovery of memory processes following a traumatic brain injury using functional magnetic resonance imaging.
Honours and Distinctions
2012: Phillip M. Rennick prize from the International Neuropsychological Society for best submission by a postgraduate student.