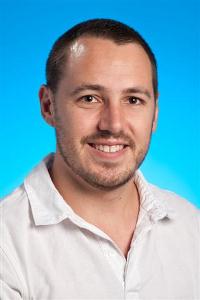 Nigel Rogasch
NHMRC Research Fellow
Career to Date
Nigel Rogasch completed a Bachelor of Science (Hons) in neurophysiology at the University of Adelaide in 2007 and a PhD in neuroscience at Monash University in 2014. In this time, Nigel has also worked/studied at various other institutions including the University of South Australia (Adelaide, Australia), Ege University (Izmir, Turkey), the University of Toronto (Toronto, Canada) and the University of Tübingen (Tübingen, Germany). Currently, Nigel holds an NHMRC Early Career Research Fellowship at Monash Clinical and Imaging Neuroscience, part of the School of Psychological Sciences and Monash Biomedical Imaging, Monash University.
Research Focus
Nigel's research focuses on developing the concurrent use of brain stimulation techniques (TMS and tACS/tDCS) with neuroimaging modalities (EEG and fMRI) to understand neural mechanisms such as plasticity, inhibition and connectivity. Nigel is particularly interested in using these methods to understand the neural substrates supporting short- and long-term memory. In addition, Nigel's research investigates the pathophysiology of mental illnesses such as schizophrenia and the potential use of brain stimulation to improve cognitive deficits.
For further details, please visit: http://www.med.monash.edu.au/psych/mcin/people/nigel.html
Nigel is funded by the National Health and Medical Research Council of Australia. He has published 18 peer-reviewed articles in leading journals (Human Brain Mapping, Schizophrenia Bulletin) and has spoken at conferences and laboratories in Australia, Japan, Sweden, Germany, Turkey and the USA. Nigel also oversees brain stimulation safety as human brain stimulation co-ordinator at Monash Biomedical Imaging.
Honours and Distinctions
2014 - Peter Doherty Early Career Research Fellowship, National Health and Medical Research Council
2013 - Best PhD Student Oral Presentation in Computational Neuroscience, Australasian Cognitive Neuroscience Conference
2012 - Best Clinical Student Poster, Biological Psychiatry Australia Conference
2010 - Biomedical Postgraduate Research Scholarship, National Health and Medical Research Council
2007 - Discipline of Physiology Honours Scholarship, The University of Adelaide
Research Profile