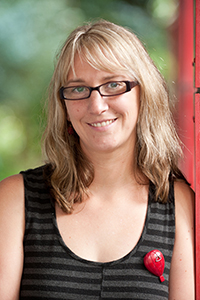 Dr Melita Giummarra
Research Fellow
Career to Date
Dr Melita Giummarra completed her PhD at Monash University in 2011. Since her PhD, she has been working as an NHMRC early career research fellow in the School of Psychological Science at Monash University and at the Caulfield Pain Management & Research Centre. Dr Giummarra was awarded best doctoral thesis in the school in 2011, and she now has almost 30 publications in leading pain, psychology and neuroscience journals (https://www.researchgate.net/profile/Melita_Giummarra/). A number of these papers are invited publications written together with world experts on pain and neuropsychology.
Research Focus
Dr Giummarra's research group undertake a unique research program focusing on understanding mechanisms that underlie persistent pain and the experience of vicarious pain; i.e., literally "taking the place of another" by having a sensory experience of pain when witnessing others in pain. This is my primary research program, which investigates the neurophysiological mechanisms and consequences of vicarious pain using electrophysiological (e.g., electrocardiography) and neuroimaging (e.g., functional Magnetic Resonance Imaging) techniques. Our research on vicarious pain has major implications considering such experiences may lead to either withdrawal to reduce distress or pain or emotional burnout (e.g., in clinicians or nurses).
A second stream of research investigates the role of stress in chronic pain, and the effect of chronic pain on cognitive processing and emotion experience. This work is done with various clinical populations (e.g., amputees, sufferers of traumatic injury and/or chronic pain) and is partially supported by an Australian Research Council (ARC) Linkage Project in partnership with the Transport Accident Commission.
Honours and Distinctions
2011 – Best doctoral thesis in the School of Psychological Science
2011 – NHMRC early career fellowship awarded
2012 – ARC linkage grant awarded