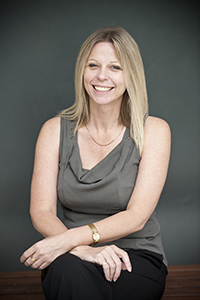 Associate Professor Joanne Fielding
Associate Professor
Career to Date
Associate Professor Joanne Fielding completed her PhD at Monash University in 2006. She was subsequently awarded a NHMRC (Peter Doherty) Postdoctoral Fellowship, her research conducted at the University of Melbourne in the Centre for Neuroscience. In 2011, Dr Fielding was recruited by Monash University as Senior Lecturer in the School of Psychology and Psychiatry.
Research Focus
Associate Professor Fielding's research entails an investigation of the ocular motor system as a means of developing an understanding of neurocognitive processes fundamental to normal human behaviour, and how these processes may be, or become, dysfunctional. This work combines a range of sophisticated approaches (ocular motor, neuropsychological and neuroimaging), and primarily explores (dys)function in human lesion and system disorders.
A major focus of the work at present is establishing the clinical utility of these approaches in evaluating patients with Multiple sclerosis, translating research outcomes into clinical practice. This entails developing and applying methods that can sensitively measure disease severity and evolution, evaluate the efficacy of treatments, and advance our understanding of the neurobiological bases of early disease.
Associate Professor Fielding heads two ocular motor labs, one at Monash University, and one at the Royal Melbourne Hospital. Her research is currently funded by grants from the Australian Research Council, and pharmaceutical companies Biogen Idec and Bayer. Dr Fielding has over 35 publications in some the world's leading journals (e.g. Cortex, Human Brain Mapping). She has previously received funding from the National Health and Medical Research Council, Autism Speaks, NARSAD, Rotary, Apex, and the Australian Research Council.
Honours and Distinctions
2013 Monash Researcher Accelerator Award
2011 NHMRC (Peter Doherty) Postdoctoral Fellowship
2011 NARSAD Young Investigator Award
2007 Cure Autism Now Young Investigator Award
Research Profile