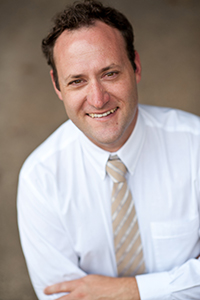 Professor Mark Bellgrove
Director, Research Strategy
Career to Date
Professor Mark Bellgrove completed his PhD at Monash University in 2002. He subsequently undertook post-doctoral training at Trinity College Institute of Neuroscience from 2002 until the end of 2004. In 2005 he returned to Australia and the University of Melbourne under an NHMRC Howard Florey Centenary Fellowship. In 2007 he relocated to the Queensland Brain Institute at the University of Queensland (UQ) as part of an initiative to develop cognitive neuroscience at UQ. At UQ he was awarded an NHMRC Career Development Award (Level 2) and multiple NHMRC and ARC project grants. In 2012 he was recruited to Monash as Professor of Cognitive Neuroscience to develop a laboratory at the interface of cognitive neuroscience and psychiatric genetics. In 2013 he was awarded a Future Fellowship (Level 3) from the Australian Research Council. Project work in his laboratory is funded by multiple grants from the NHMRC. Professor Bellgrove is currently Chair, Research Strategy in the School of Psychological Sciences and convenor of the Monash Neuroscience Seminar Series within the Faculty of Biomedical and Psychological Sciences.
Research Focus
Professor Bellgrove leads a group of scientists in the School of Psychological Sciences which uses a multidisciplinary approach to address fundamental questions regarding the biology of human cognition. Members of the laboratory have skills in cognitive neuroscience (EEG; fMRI; pupillometry), psychopharmacology, molecular biology and molecular and statistical genetics. His group has made significant progress in defining the molecular genetic architecture and neurochemical drivers of attention and cognitive control in both the healthy and disordered brain (ADHD). The Bellgrove laboratory houses one of the single biggest international repositories of DNA collected from families with a child who has ADHD (around 800 families). Large databanks of DNA from neurologically healthy individuals (around 800) are also available to interrogate the genetic architecture of cognition. Work from the laboratory is regularly published in top-tier journals including Molecular Psychiatry, Nature Neuroscience and the Journal of Neuroscience
Honours and Distinctions
Australian Research Council Future Fellow Level 3 (2013-2017)
Adjunct Professor, Trinity College Dublin, Ireland; Queensland Brain Institute, Brisbane Australia
2010 Inaugural Aubrey Lewis Lecture for Early Career Achievement presented by Biological Psychiatry Australia
2009 Paul Burke Award for Early Career Research, presented by the Academy of Social Sciences in Australia for "excellence in scholarship in one or more fields of the social sciences"
2008 Young Investigator Award from NARSAD (USA).
Research Profile