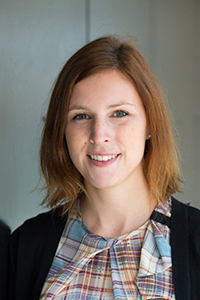 Dr Sophie Andrews
Research fellow
Career to Date
Dr Sophie Andrews is a clinical neuropsychologist and research fellow working in the Clinical and Cognitive Neuroscience Laboratory (StoutLab) at Monash University. She completed a Doctorate of Clinical Neuropsychology at Monash University in 2013. Her doctoral research examined the neurobiological underpinnings of social cognitive difficulties in schizophrenia and bipolar disorder using neurobehavioural and neurophysiological techniques (transcranial magnetic stimulation and electroencephalogram). Sophie has also worked on studies investigating social cognitive deficits in a number of progressive neurological disorders (such as Motor Neuron Disease and Huntington's disease), and the impact of these deficits on psychosocial functioning. In addition, Sophie has worked as a clinical neuropsychologist at the Alfred Hospital and Calvary Healthcare Bethlehem.
Research Focus
Sophie has a keen interest in better understanding the neurobiological processes underlying cognitive decline in neurodegenerative diseases (such as Huntington's disease and Parkinson's disease), and how non-pharmacological interventions (such as exercise or cognitive training) might be able to slow this decline. She is also interested in how cutting-edge brain stimulation techniques (such as transcranial direct current stimulation and transcranial magnetic stimulation) might be applied to improve cognition in these disorders. Other areas of interest include the neurobiology of social cognition, and understanding the impact of cognitive and social cognitive difficulties on patients' quality of life in a range of neurological and psychiatric disorders.
Sophie has recently been awarded a fellowship from the Huntington's Disease Society of America under the Human Biology Grant scheme, to support her research investigating exercise and brain stimulation as modifiers of brain plasticity in Huntington's disease.
Honours and Distinctions
2016 – 2017 Huntington's Disease Society of America Human Biology Fellowship
2009 – 2012 Australian Postgraduate Award