About the School of Psychological Sciences
Welcome to the Monash School of Psychological Sciences. Led by Head of School, Professor Kim Cornish, and ranked among the best in the world, the School's mission is to develop students and research outcomes that make significant contributions to improving the lives of others globally.
This is achieved by:
integrating leading edge interdisciplinary research grounded in psychological science and clinical translation;
superior teaching, blending traditional and virtual learning experiences;
translating our research discoveries into practical, positive applications for improved societal and health outcomes; and
providing an invigorating, stimulating and rewarding environment to students, scientists, educators and staff.
View the video below to hear from our Head of School about Our Vision.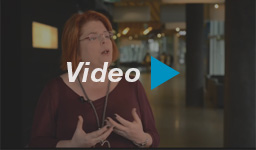 Youtube video, 1:42mins
---
Our students' advantage.
The School has built its enviable reputation by attracting and recruiting the best and brightest scientists from across the globe. With its roots based in the basic discovery sciences, cognitive, clinical and brain neurosciences and the social sciences, the School equips students with state-of-the-art knowledge, techniques and attributes required to prepare them for diverse careers in research, health, business, management, law and education.
---
How to become a psychologist.
For a simple explanation of the steps you will need to take to become a psychologist. If you are just starting out your journey of discovery and investigating your options.
---
Graduate Research Programs
The School's professional doctoral training programs in clinical psychology and clinical neuropsychology are globally renowned, with this training supported by access to an extensive network of affiliated hospitals, clinical research centres and institutes.
The School's Graduate Research Program comprises the Doctor of Psychology in Clinical Psychology, the Doctor of Psychology in Clinical Neuropsychology and the Doctor of Philosophy (PhD).
Additionally, a Master of Psychology - Counselling / Educational and Developmental is offered by the Faculty of Education.
---
Our current research themes.
The School is at the forefront of brain function research in Australia. Our current themes range from addiction to sleep with the goal of translating scientific discoveries to directly improving diagnosis and treatment of acquired, developmental and degenerative brain pathologies.
Click here to view the progress we are making on vitally important research.
---
Any feedback?
For enquiries or to provide feedback for consideration as to how we may make the School's web site even more effective, please send an email to: comms.psych@monash.edu

Content maintained by: comms.psych@monash.edu