Volunteer at Cornish Developmental Lab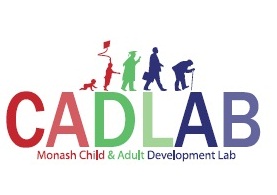 Are you studying undergraduate Psychology and looking to gain some valuable experience in an exciting and innovative field of research?
Are you interested in human development, both typical and atypical?
Then why not become a volunteer at the Cornish Developmental Lab?
At the Cornish Developmental Lab, we are always looking for volunteers to assist us in our research and gain some amazing insights of their own into the world of developmental research. With a range of tasks to perform, you can get lots of hands-on experience and develop your own research ideas for the future.
To volunteer for our DELTA study:
Email Ms Hannah Kirk on hannah.kirk@monash.edu
To volunteer for our NAPS study:
Email Ms Fay Fletcher on fay.fletcher@monash.edu