Premium Scholarships available
PhD Scholarship Opportunities in Developmental Neuroscience
The Developmental Neuroscience and Genetic Disorders Laboratory is seeking two talented PhD students for two core projects beginning March 2010. Students will have the unique opportunity to be trained across a wide range of neuroscience applications including Transcranial Magnetic Simulation (TMS), eye tracking technology, and experimental neurocognitive and neuromotor assessments.
Both scholarships are worth $24,000 per year for three years
Identifying early neurobehavioural pathways in carriers of the fragile X syndrome
Capturing atypical brain and motor pathways in children and adolescents with fragile X syndrome and autism
Students will form part of the newly established Developmental Neuroscience and Genetics Disorders Laboratory (directed by Prof Kim Cornish and based at Clayton) and will work alongside colleagues from the Centre for Developmental Psychiatry and Psychology and the Experimental Neuropsychology Research Unit.
A core requirement is a first class Honours in psychology or neuroscience.
For further details please contact Professor Kim Cornish kim.cornish@med.monash.edu.au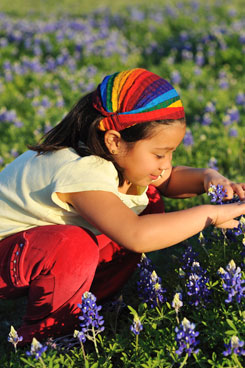 Future research directions:
Understanding gene-environment interactions in early development across different genetic disorders (PhD and postdoctoral ONLY)
Teasing out the within-disorder heterogeneity in disorder such as fragile X – what is genetic variability and what is environmental impact? (PhD and postdoctoral ONLY)
Development of a new attention scale to assess inattentive behaviours, cognitive attention and working memory across the broad spectrum of neurodevelopmental disorders (in partnership with Dr Kylie Gray, Centre for Developmental Psychiatry & Psychology, School of Psychological Sciences, Monash University Centre for Developmental Psychiatry and Psychology (Honours and PhD)
Cross-syndrome investigations of attention and motor trajectories in children and adults with fragile X and autism (with Dr Nicole Rinehart Centre for Developmental Psychiatry & Psychology, School of Psychological Sciences, Monash University) and in adults with fragile-X tremor/ataxia syndrome (FXTAS) and other neurodegenerative disorders (with Associate Professor Nellie Georgiou-Karistianis) Experimental Neuropsychology Research Unit ( PhD and postdoctoral ONLY)
The development of disorder-specific web-resources aimed at bridging the gap between research discoveries and their applications to Australian families and clinical and educational practice, a project currently in progress and developed by Professor Cornish with collaborators at McGill University) (Honours and PhD)
Alternatively interested students (honours, PhD and postdoctoral fellows) may also wish to visit the lab and speak with Professor Cornish directly about their own research initiatives and possible fit within the umbrella of the lab projects. Feel free to contact Kim and discuss possible projects kim.cornish@monash.edu