Molenberghs Group
Social Neuroscience Laboratory
Group Leader : Dr Pascal Molenberghs
Research theme : Brain injury and rehabilitation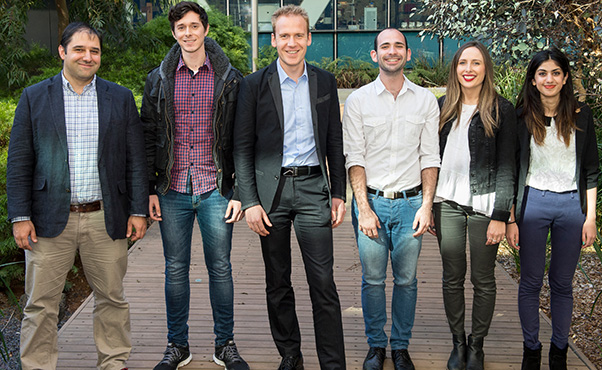 Group team members
Researchers
Research Support Staff
PhD Students
Honours students

Dr Pascal Molenberghs
Dr Juan Dominguez

Stefanie Roberts

Robert Eres
Guy Prochilo
Farid Zaid

Gabriel Helleren-Simpson
Anya Van Moorst
Our vision and mission statement
The Molenberghs Social Neuroscience Lab uses a range of techniques to examine the neural processes underlying social and organisational behaviour.
Group's activities summary
Our current research is focused on three domains:
Empathy, morality, and Theory of Mind and how these processes are influenced by group membership. The aim of this research is to improve our understanding of how complex social situations such as racism and ingroup bias develop.
Theory of Mind problems in stroke patients. The aim of this research is to improve our understanding of how brain injuries influence affective and social cognition. The fundamental understanding will help develop more efficient rehabilitation techniques in the future.
The organisational neuroscience of leadership, stress, and workplace stress management (e.g. how do we process leadership information, how does stress influence the brain, and how can we use insights from neuroscience to improve people's mental and physical fitness to improve performance. The aim of this research is to examine how workplace behaviour influences, and is influenced by, the brain. We aim to translate these findings into practical insights for business and the wider community.
To achieve these goals, we use a wide range of techniques such as functional magnetic resonance imaging (fMRI), voxel-based lesion symptom mapping (VLSM), diffusion tensor imaging (DTI), voxel-based morphometry (VBM), activation likelihood estimation (ALE) meta-analyses, behavioural, neuropsychological and physiological testing in both clinical (i.e. stroke patients) and non-clinical populations.