Drummond Group
Group Leader : Sean P.A. Drummond, PhD
Research theme: Sleep ; Psychopathology: Prevention and Intervention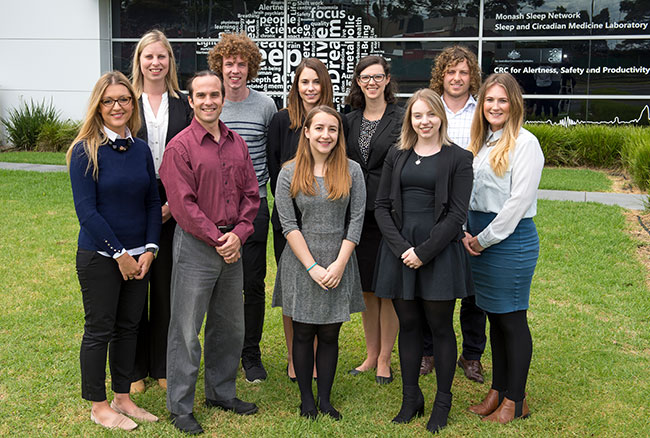 Group team members


Researchers
Research Support Staff
PhD/DPsych students
Honours students
Interns

Professor Sean P.A. Drummond
Dr. Alix Mellor

Kellie Hamill
Johanna Boardman

Jacob Clark
Elissa-Yvette Pasula
Elizabeth Stewart
Esther Summut
July Lies

Tara
Katherine Dixon
Caleb Kilmartin

Svetlana Maskevich
Luis Lascaro
Our Vision and mission statement
Sleep plays a central role in our health and well-being. We investigate what happens to the brain when humans do not sleep enough and/or do not have sufficient quality to their sleep. The goal of our cognitive neuroscience research is to better understand the role insufficient sleep plays in cognitive dysfunction and in mental health problems. We also examine the benefits of treating insomnia, particularly in those with mental health diagnoses such as PTSD and mood disorders. The goal of our clinical research is to improve sleep, psychiatric symptoms, and overall quality of life for those with whom we work.
Group's activities summary
Our group has three main themes to our program of research: 1) cognitive neuroscience of sleep and sleep deprivation; 2) treatment of insomnia, especially in comorbid psychopathology; and 3) translational research examining the mechanistic role sleep plays in PTSD and mood disorders. Our cognitive neuroscience studies manipulate sleep deprivation in healthy adults and measure the consequent cognitive and cerebral changes through behavioural and cognitive testing, functional magnetic resonance imaging (FMRI), and EEG. Our work also includes healthy older adults and clinical populations such as obstructive sleep apnea and insomnia. We investigate a number of cognitive performance domains, particularly decision making, attention, executive function (broadly defined) and learning/memory. Our clinical research focuses on treating insomnia, including adaptations of traditional treatments and better understanding the mechanisms of change in treatment. Our translational research examines the interaction of sleep, sleep disruption, and psychiatric symptoms. In particular, we study the mechanistic role sleep plays in development, maintenance, and treatment of Posttraumatic Stress Disorder and mood disorders.