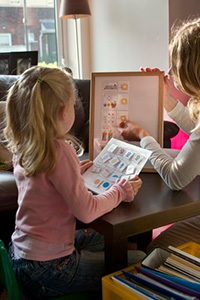 Referrals
Anyone can ring the clinic directly if they or a family member is in need of psychological help. An intake clinician will speak with you about your concerns.
Doctors, allied health professionals and community agencies can refer clients for psychological assessment and treatment. A Mental Health Care Plan is not required. Please ring to speak to an intake clinician or complete and forward the following referral form. Health Professionals Referral Form
Download Acrobat Reader to view PDF File
Fees
The MPC is committed to low-cost psychology services. Fees obtained from assessment and therapy contribute to the cost of operating the centre

We cater to concession card holders and low income earners with a sliding scale fee structure which ranges from $20.00 - $60.00 per session.

The lower end concession card holders and combined family income of under $30K. The upper level is for combined family income level greater than $90K.

Fees for assessments requiring a written report such as neuropsychology assessments range from $200-$600 on the same sliding scale. Fees for organisations are available on request and subject to GST.

Because we are staffed by provisional psychologists, Medicare and health fund rebates are not available.

Fees for consultation and training are available on request.