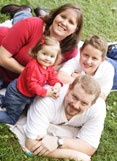 What we do
The Monash Psychology Centre (MPC), formerly known as the Clinical Psychology Centre, provides psychological services to individuals and families.
As part of the School of Psychological Sciences at Monash University, we provide low cost, cutting-edge treatment to the community, while giving our senior psychology students in the Doctor of Psychology and Clinical Neuropsychology programs the opportunity apply their academic skills in a clinical setting.
We aim to become a hub for innovative clinical practice and training and an asset to the broader community.
Consultation and Training
We provide consultation and training to community agencies and health professionals on issues such as child and family psychology, mental health promotion, neuropsychology and concussion management.
Research
As part of Monash University, we are committed to research to improve our understanding of psychological problems and treatments. As a client of the MPC you may be invited to participate in a research project, however this is completely voluntary and in no way changes your treatment at the MPC.
Monash Psychology Centre
Clinics