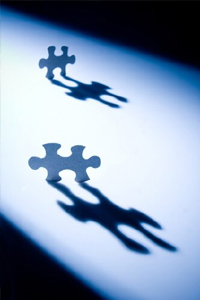 Contacts
Centre for Forensic Behavioural Science
Paul Mullen Centre,
505 Hoddle Street,
Clifton Hill, Victoria 3068

T: +61 3 9947 2600
The Centre for Forensic Behavioural Science (CFBS) is Australasia's leading centre for excellence in the areas of forensic mental health and forensic behavioural science research, teaching and practice development.
CFBS is truly inter-disciplinary, with representation from psychiatry, psychology, social work, law, nursing, occupational therapy and epidemiology. Additional expertise is gained from affiliations and collaborations with industry partners such as the Victorian Institute of Forensic Mental Health (Forensicare), Victoria Police, Corrections Victoria and international experts in this and related fields. Bringing together academics, clinicians, researchers and students from a variety of disciplines enables the CFBS to provide a stimulating, rewarding and exciting environment that provides a core capacity of academic and clinical excellence in forensic mental health research and practice.
A key focus of the Centre's mission is to transfer this academic and clinical excellence into practice in the health, community services and criminal justice sectors. Education and professional development programs have been developed collaboratively by Monash University and Forensicare to enhance the knowledge and skills of professionals working in the forensic mental health service sector. Moreover, CFBS research and consultation will strengthen the field of forensic behavioural science both in Australia and internationally.
Overview
Director: Professor James Ogloff
Website: Centre for Forensic Behavioural Science (CFBS)
Associated Groups
Content maintained by: research.psych@monash.edu