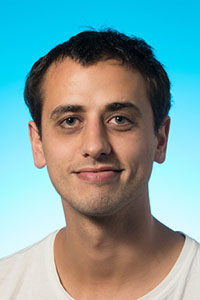 Dr. George Youssef
Post-doctoral research fellow
Bio
George Youssef is a Postdoctoral Research Fellow at Monash Clinical and Imaging Neuroscience. His PhD work (conferred in 2013) was focused on the measurement of adolescent risk taking behaviours and how affective and regulatory processes interact to influence adolescent risk taking. George is also a Clinical Neuropsychology Registrar at Barwon Health and is currently completing a Masters in Biostatistics through the University of Melbourne.
George's primary research focuses on adolescent risk taking behaviours. He is particularly interested in the conceptualisation of risk taking as a unidimensional construct that incorporates a broad range of risk domains. Additionally, given that normative neurodevelopment appears to motivate adolescents towards risk taking, he is exploring the possible adaptive benefits of these behaviours for healthy transition into adulthood. Related to this, his work is embedded within a general framework that considers how affective processes (i.e., 'hot contexts') detrimentally influence an individual's ability to regulate their behaviour.
George has an interest in latent variable models including structural equation modelling (& path analysis), growth and growth mixture models of longitudinal data, and estimating heritability through twin-study designs (e.g., ACE modelling). He is also involved in the development and psychometric validation of a number of cognitive and psychological tests developed at MCIN centred the construct of 'compulsivity'.
Contact Details
Address: MBI, 770 Blackburn Rd, Clayton, VIC 3800 AUST
Email: george.youssef@monash.edu
Phone: +61(3) 9902 9801