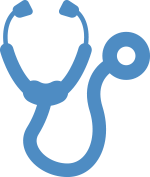 Master of Advanced
Health Care Practice
Clinical Midwifery
Meredith McIntyre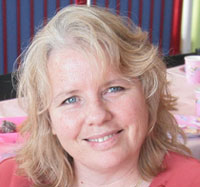 Midwifery leadership takes place across a variety of maternity care contexts including education and policy decision making settings. Midwives and midwifery leaders make a difference to women's lives across the globe, advocating for women's voices to be heard on issues pertaining to birth and birthing services. The Monash University Master of Advanced Clinical Midwifery supports the development of midwifery leaders with capability to effect change, teach, lead peers and influence future directions in maternity care.
Gayle McLelland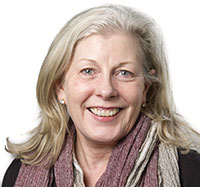 Medical Imaging Practice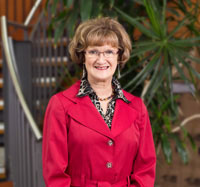 Marilyn Baird
Health care practice is changing. The complexity of our patients/clients is challenging old models of care built around clearly defined professional identities. Practice boundaries are giving way to models of interprofessional teams with broad skill sets. Our Masters embraces this future and will prepare you to be a leader and change agent.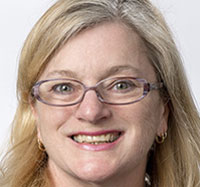 Lori Boyd
The Master of Advanced Medical Imaging offers a great way to further your career and become an expert in your area of imaging practice. Taught by leaders in the clinical field, the Units are cutting edge and stimulate in-depth critical analysis. You'll learn about advanced techniques and innovative procedures, but more importantly you will understand why and when they should be performed in clinical practice.
Occupational Therapy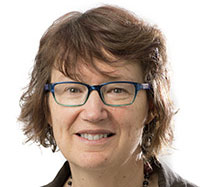 Ellie Fossey
Studying alongside working in practice opened my eyes to different perspectives and new possibilities for the ways that I worked with clients. As an educator, I see occupational therapists being inspired to innovate, to make a difference in practice, and to become leaders in their fields through further study. In this course, we aim to support you to advance your practice and shape your career pathway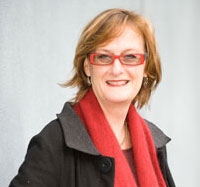 Louise Farmworth
I often hear OTs questioning their practice and wanting to understand further "what and why am I doing what I'm doing?" Occupational therapy is complex. Without life or clinical experience in your entry level degree, that early OT learning may have appeared "too theoretical." Post graduate study allows you to deepen your understanding and challenge your practice. The Master of Advanced Occupational Therapy is more than looking for the best research evidence, but deepening your OT knowledge to be able to name, and frame, your clinical reasoning, at an advanced level. While this may be challenging, such learning can lead to much greater job satisfaction, and improved practice.
Primary Health Care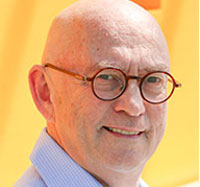 Peter Schattner
This Masters degree has a great range of subjects for general practitioners, nurses and allied health care professionals working in the primary health care environment. Whether you want to update your clinical knowledge or better understand the primary health care system, this course has a pathway for you. The Masters can help you not only in clinical practice, but also assist you to lead your practice or small health care organisation to achieve more for patients.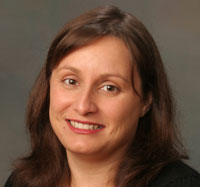 Eli Ristevski
A Master's degree is more than a professional development activity, it is part of a career plan. After some years in practice you may be ready to advance your knowledge in various clinical topics, extend opportunities in teaching, or undertake research or project work. The Master of Advanced Primary Health Care Practice has various entry and exit pathways, with the opportunity to also go into a PhD program.
Radiation Therapy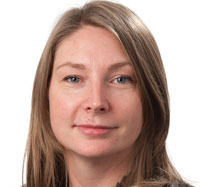 Caroline Wright
Challenging yourself and extending your role into areas of advanced radiation therapy practice can be extremely rewarding. Studying the diverse range of units on offer in the Master of Advanced Radiation Therapy Practice will allow practitioners looking to grow personally, professionally and academically to fulfill their career aspirations.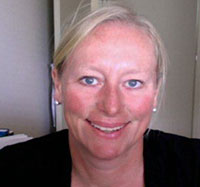 Catherine Osborne
Radiation therapists are pushing at traditional boundaries for their profession. Technological advances, improved patient outcomes, increased demand for cancer services and the need for patient-centered cancer care require the involvement of dedicated professionals. The Master of Advanced Radiation Therapy Practice supports select radiation therapy experts who can effect change, teach and lead peers and accept greater responsibility.
Paediatric Phyiotherapy
Prue Morgan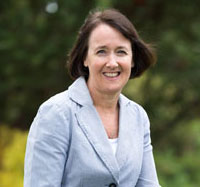 With significant recent changes in practice and service models, I believe that today's paediatric physiotherapist needs to be well informed to take leadership roles in health and community services. This flexible course will enable you to update your knowledge and skills in a range of paediatric conditions, enhance problem solving abilities, and develop leadership capacity to assume senior roles in the industry. Transform the way you think about child and family focused care and make a difference in practice Learn how to deal with complex conditions and develop innovative solutions. Study with other health professionals across Australia and build your peer network. Open new doors and give yourself a competitive advantage when applying for physiotherapy clinical or leadership posts. Expand your specialist knowledge through doing a research project in your area of interest. Enhance your skills as an educator with clients and peers.
Adrienne Harvey