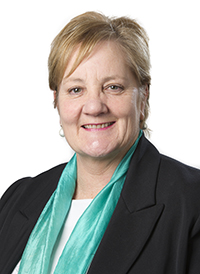 Head of School, Nursing and Midwifery: Professor Debra Griffiths

"I'd personally like to welcome you to the website of Monash Nursing and Midwifery. Our site details the high quality programs we offer in a vibrant and supportive learning environment which prepares our students for a rewarding career in health care.
I'm proud to be Head of one of the largest schools for the education of nurses and midwives in Australia. We currently offer undergraduate and postgraduate courses at two Monash campuses – Clayton and Peninsula, and I'm particularly proud of our ability to deliver off-campus courses through distance learning.

All of our programs are developed in collaboration with our professional partners to be responsive to the needs of the health care industry, as well as engaging for our students.
Our postgraduate programs prepare students for advanced practice in a range of clinical areas. Programs can be tailored to suit individual career aspirations, particularly in the areas of education, mental health, critical care, emergency, palliative care and midwifery.
I am certain that one of the contributory factors to our vibrancy and currency is our research activity. Monash Nursing and Midwifery's Research Strategic Plan articulates our major research clusters including palliative care; mental health; health care delivery and workforce; chronicity, midwifery and paediatrics and acute care. Research findings aren't just published in books and journals, but more often than not, incorporated into our education programs and curriculum development.
I would encourage you to explore our website to learn more about our undergraduate and postgraduate programs, as well as our research and scholarship clusters and the contributions of our outstanding staff."