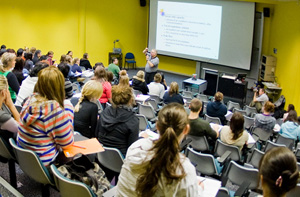 Information on Undergraduate and Postgraduate Courses

Welcome to course information for prospective undergraduate and postgraduate students. You will find details of courses offered by the School of Nursing and Midwifery at our different campuses.
A full range of courses are offered from undergraduate through to postgraduate, using a variety of learning/teaching modes, encouraging flexible approaches to learning and discovery. Undergraduate and postgraduate studies are conducted by the School of Nursing based at the Clayton, Peninsula and Berwick campuses of Monash University.
The School of Nursing and Midwifery conducts courses in Hong Kong, Malaysia and Singapore.
Frequently Asked Questions
Undergraduate Courses
Honours Degrees
Postgraduate Courses
Professional Development