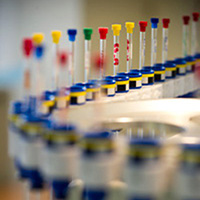 Delegates from Monash University will join world leaders in addressing major health priorities facing the Asia region at the inaugural Regional World Health Summit in Singapore next month.

Monash will host the M8 Partner Symposium addressing innovations in chronic disease control and prevention in Asia. The symposium will focus on the opportunities in Asia to reduce the incidence of diabetes, heart disease and cancer - three of the major challenges facing the region, as identified in the recent Global Burden of Disease study.

In a series of presentations Monash researchers will highlight some of the implications and progress being made in addressing deaths and disability caused by chronic disease - the principal burden of illness in Asia, Australasia, Europe and America.  

Finkel Chair of Global Health and an Adjunct Professor of Economics at Monash, Professor Ajay Mahal will discuss the economic implications of chronic disease in the region.

"Chronic diseases account for a growing share of Asia's disease burden and have major adverse economic implications for households and governments in the region," Professor Mahal said.

"Recent efforts towards expanding health insurance in Asia can partly address household economic burdens but prevention, including early detection, is the key to ameliorate the economic and social impact of chronic conditions. 

"My presentation will review existing evidence on the most cost-effective prevention interventions available to policymakers and identifies areas for future research in the region."

Head of Monash University's School of Public Health and Preventive Medicine, Professor John McNeil will be the chairperson for the symposium. Chair of the International Public Health Unit at Monash, Professor Brian Oldenburg will discuss diabetes prevention in Asia and Professor Robert Burton, from the Department of Epidemiology and Preventive Medicine will address cancer control in the region.

Dean of the Faculty of Medicine, Nursing and Health Sciences, Professor Christina Mitchell will lead the University's delegation.

Hosted by the National University of Singapore and MOH Holdings, the meeting will be opened by Singapore's Prime Minister, Mr Lee Hsien Loong.

The World Health Summit Regional Meeting - Asia will be held from 8-10 April in Singapore under the theme 'Health for Sustainable Development in Asia.