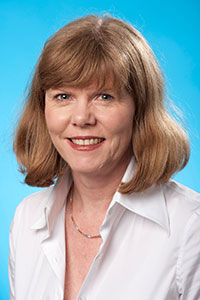 Professor Jennie Ponsford, Director of the Monash-Epworth Rehabilitation Research Centre, has been awarded the Robert L. Moody Prize for Distinguished Initiatives in Brain Injury Research and Rehabilitation.
The award, based on Professor Ponsford's considerable body of work and program development throughout her career, will be presented during the Galveston Brain Injury Conference next month in Galveston, Texas.
A world leader in her field, Professor Ponsford has spent more than 30 years as a clinician and researcher characterising the problems and developing effective treatments associated with traumatic brain injuries (TBI). She and her team of researchers and doctoral students have investigated outcomes following mild, moderate and severe TBI, factors predicting outcome, including genetic, age and injury-related factors.
The Robert L. Moody Prize is an American award that has only once before been awarded to a non North American. "As an Australian to be recognised in this way is particularly gratifying," said Professor Ponsford. 
"Above all, I think it's a wonderful recognition of the stature and quality of our rehabilitation services and research" said Professor Ponsford.  "In the context of traumatic brain injuries, the quality of services in Victoria is largely due to the support of the Transport Accident Commission, which has created a model for the world to follow."