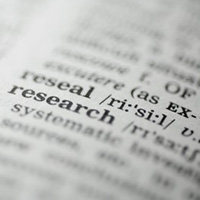 24 October 2013
Research focused on improving treatment of traumatic brain injury, and projects that deal with obesity and the health of the elderly are just some of the 113 Monash University research projects to be recognised with major funding grants announced by the Federal Government.
Prime Minister, the Hon. Tony Abbott, Federal Health Minister the Hon. Peter Dutton and Victorian Health Minister, the Hon. David Davis announced the National Health and Medical Research Council (NHMRC) grants across eight schemes in Melbourne on Wednesday afternoon. Monash University attracted $66 million in total.
More than $5 million was awarded to a project led by Associate Professor Sophia Zoungas and Professor John McNeil, from the School of Public Health and Preventive Medicine, in a study of cholesterol lowering medications for reducing events in the elderly, pro-longing disability survival.
Dr Anna Barker from the Department of Epidemiology and Preventive Medicine will lead a team awarded $1.2 million to investigate whether a daily low-dose of aspirin can reduce fracture risk in the elderly.
Professor Shaun Jackson, Australian Centre for Blood Diseases, Professor Graham Lieschke, Australian Regenerative Medicine Institute, and Professor Patrick Sexton, Monash Institute of Pharmaceutical Sciences, each received two grants to pursue projects in their field of research.
Monash Provost and Senior Vice-President, Professor Edwina Cornish said continued success in attracting grant funding was a testament to the talent and dedication of the University's researchers.
"The breadth of funded projects is indicative of the University's repute as a global leader in research that delivers tangible improvements to the health of the broader community," Professor Cornish said.
"Our researchers are addressing significant medical and health issues, and I thank the NHMRC for their continuing support in recognising the importance of progressing these projects."
Other Monash projects will tackle a variety of health problems including HIV, obesity, various cancers, health conditions and disease.
Intensive care physician Professor Jamie Cooper and his team from the Department of Epidemiology and Preventive Medicine were awarded a grant to support Australian participation in a unique international collaborative research program, which aims to improve outcomes for people with severe brain injury.
"Australia has 2500 serious head injuries every year and only half of those patients return to independent living in the long-term," Professor Cooper said.
"This project, led by Monash with a large European collaboration, aims to use new statistical methods to search for better treatments that improve the long-term outcomes of patients with traumatic brain injury.
"It is also part of a major international collaborative with Europe, the US and Canada, and the NHMRC grant will assist our team to join this global collaboration."
Monash researchers were awarded 38 NHMRC fellowships, across four schemes - research fellowships, practitioner fellowships, career development fellowships and early career fellowships.
The NHMRC aims to raise the standard of individual and public health throughout Australia. Prime Minister Abbott announced a total of 963 grants worth $559 million to institutions across the country.
For more information, visit the NHMRC website.