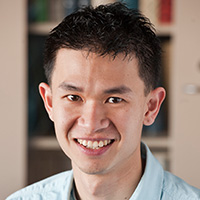 6 November 2013
Dr Joshua Ooi from the Centre for Inflammatory Diseases, Department of Medicine has won the 2013 Medicine, Nursing and Health Sciences Faculty ECR Publication Prize (Laboratory Based Sciences) for his publication "The immunodominant myeloperoxidase T-cell epitope induces local cell-mediated injury in antimyeloperoxidase glomerulonephritis" in Proceedings of the National Academy of Sciences USA.
The work in this paper proves that T cells play a pathogenic role in an autoimmune renal disease with high mortality and morbidity rates.
"My research identifies a potential therapeutic target that has been validated in a separate patient study," said Josh. "It is hoped that these discoveries will pave the way for antigen specific therapies."
A leader in the field, Joshua has previously published in high impact journals including Proceedings of the National Academy of Sciences USA, Journal of Clinical Investigation and Nature Medicine. His work has been presented at prestigious award categories at the Australasian Society of Immunology and Australia and New Zealand Society for Nephrology annual meetings.
"I am extremely grateful to the Faculty for awarding me the ECR Publication prize and have Professors Richard Kitching and Stephen Holdsworth to thank for their continuous support in developing my research career," said Josh.
Presentation of the prize will take place at the 2013 Faculty ECR Symposium on Monday 18th November, 2013 where Josh will receive $1000, a certificate, and give a brief presentation on his winning publication.