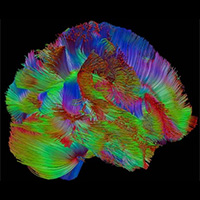 Monash University will lead three new national Centres of Excellence that have received $73.9 million in funding from the Australian Research Council (ARC), through the Centres of Excellence program.
Monash achieved the highest funding amount awarded to an Australian university - leading three of the 12 ARC Centres of Excellence announced yesterday, and will be a partner in an additional two – ARC Centre of Excellence for Robotic Vision (Queensland University of Technology), ARC Centre of Excellence for Electromaterials Science (University of Wollongong).
Led by Professor James Whisstock of Monash University's Department of Biochemistry and Molecular Biology, the $28 million ARC Centre of Excellence in Advanced Molecular Imaging will develop innovative imaging technologies to explore the immune system, leading to a better understanding of how the immune system functions.
The $26 million ARC Centre of Excellence in Convergent Bio-Nano Science and Technology will be led by leading polymer chemist Professor Thomas Davis of the Monash Institute of Pharmaceutical Sciences. Nanomedicine is a rapidly emerging field revolutionising therapy in a wide range of diseases and the centre will focus on new scientific and social understanding, underpinning advances in bionanotechnology. Professor Davis was one of the first three joint research appointments earlier this year under the Monash Warwick Alliance.
The $20 million ARC Centre of Excellence for Integrative Brain Function led by Professor Gary Egan will support neuroscience researchers tackling the challenging problems involved in understanding how the human brain works. The centre will combine techniques for analysing brain anatomy and physiology with advanced computational techniques, to uncover the fundamental principles of brain function.
Monash was also awarded in excess of $5 million for two Research Hubs funded through the ARC's Industrial Transformation Research program. Led by Professor Xinhua Wu, Department of Materials Engineering, the ARC Research Hub for Transforming Australia's Manufacturing Industry through High Value Additive Manufacturing will deliver a boost to manufacturing in Australia and overseas, transferring additive manufacturing (including 3D printing) technologies for metallic components to industry. Professor Wu is an internationally-recognised leader in her field and also heads the ARC Centre of Excellence for Design in Light Metals.
The ARC Research Hub for BioProcessing Advanced Manufacturing, led by Professor Gil Garnier, Department of Chemical Engineering, will enhance the value of Australia's lignocellulosic raw materials by developing new advanced materials and processes, facilitating the creation of new bioprocessing companies and the transformation of traditional pulp and paper industries through a dynamic partnering of industry and Monash.
Pro Vice-Chancellor (Research), Professor Pauline Nestor, said the ARC had recognised the University's strengths in medical and health sciences, and engineering and biotechnology.
"Monash is delighted that the Australian Research Council has supported these Centres of Excellence that will draw on the world-class research infrastructure, and research expertise at the University to address devastating diseases, and complex scientific and industrial challenges," Professor Nestor said.
"Taken together, the Centres of Excellence and the Industrial Transformation Research Hubs embody the University's commitment to excellence and impact, helping us build on our strengths and translate our expertise to contribute to the growth of industry and research, both in Australia and around the world."
Image: Tractography analysis of networks in the brain. Photo: Dr Govinda Poudel, Monash Biomedical Imaging