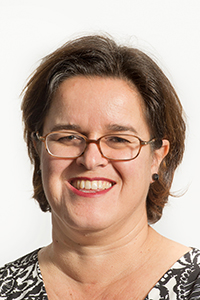 A new Monash primary health care research initiative will enable an investigation of older patients presenting at hospital emergency departments.
The Australian Primary Health Care Research Institute has awarded $150,000 to Professor Danielle Mazza and her co-investigators to study the interaction between sub-acute care and primary health care to reduce the number of older patients seeking treatment at hospitals.
"More than 6.5 million patients visit Australian hospital emergency departments every year, and approximately 17% of these admissions are patients aged over 70 years," said Professor Mazza.  "This disproportionate number of older patients presenting at emergency departments is predicted to increase, placing even greater strain on services already struggling to cope with demand."
"Nearly 40% of emergency department presentations are general practice-type visits that could be managed in the community," added Professor Mazza, "however, the decline in access to GP services and home visits as well as patients' perceptions of hospital care and the seriousness of their health problems are contributing factors to this significant problem."
This Monash-led study will identify where problems are occurring in the health system, and help inform the strategies and intervention points to reduce older patients' re-entry from the community to emergency departments and acute care.
"To reduce older patients' avoidable presentations at hospital emergency departments, we need to improve the options for managing this health care demand in primary and community settings," said Professor Mazza.  
The Monash team will develop alternative models for non-emergency care outside the acute care sector through better understanding of the journey of older patients presenting unnecessarily to emergency departments.  This project also builds on the opportunities arising out of the Melbourne East Monash General Practice Database (MAGNET) research platform, a collaboration between Inner East Melbourne Medicare Local (IEMML) and Monash University.   MAGNET, a unique dataset from general practice, aims to develop a robust evidence base to support targeted and priority-driven strategic research in primary health care, which can inform primary care policy and practice.
Professor Mazza's collaborators include Associate Professor Christopher Pearce and Mrs Marianne Shearer from IEMML, and Professor Colette Browning, Dr Judy Lowthian, and Dr Bianca Brijnath from Monash University.
"Our study has the potential to make an important contribution to current health policy, both locally and nationally," added Professor Mazza.
For more information on this project, please visit http://aphcri.anu.edu.au/relationship-between-sub-acute-care-primary-health-care.
For information on the MAGNET research platform and potential collaborations, please visit http://www.med.monash.edu.au/general-practice/magnet/index.html.