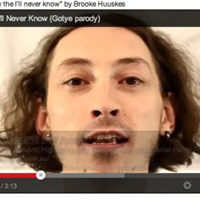 Monash University alumna Dr Zoe Stewart (MBBS(Hons) 2012, BMedSc(Hons) 2012) has been awarded the Gates Cambridge Scholarship.

Dr Stewart was one of 51 recipients, outshining more than 3500 applicants from around the world.  

The Gates Cambridge Scholarship is a full-cost award that covers the tuition fees for students to complete postgraduate studies at the University of Cambridge. Recipients also receive a maintenance allowance during their stay. 

Dr Stewart is planning to pursue a PhD in Clinical Biochemistry. Her work will examine whether technology developed at Cambridge can improve glucose control and clinical outcomes in pregnant women with Type 1 diabetes.

"As a young doctor I see the impact of disease on individuals and society and the importance of both treating the individual and holistically addressing contextual factors," Dr Stewart said.

"Early in my medical training I developed a keen interest in endocrinology and particularly endocrine disorders in pregnancy.

"Diabetes is the most common medical condition in pregnant women. Abnormal blood sugars can result in adverse maternal and infant outcomes including major congenital anomaly, pre-term birth, miscarriage and stillbirth."

In addition to her work as a doctor and researcher, Dr Stewart volunteers with a range of organisations including as a medical volunteer with CanTeen, a Regional Council Member and Australian Youth Representative to the International Planned Parenthood Federation and a Director of Family Planning Victoria.

In the future, she hopes to be a clinician-researcher with an active role in policy and advocacy to help improve the lives of women and their families.

The Gates Cambridge Scholarship was established in 2001 after the Bill & Melinda Gates Foundation donated $210 million to the University of Cambridge.