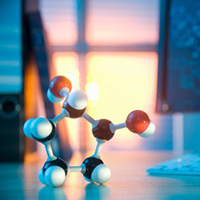 A microbiologist and a materials engineer from Monash University are among the 22 researchers honoured by their peers with election to the prestigious and influential Australian Academy of Science (AAS).

Professor Bryan Williams, Director of the Monash Institute of Medical Research, and Professor Yuri Estrin, Director of the Centre for Advanced Hybrid Materials, have been elected Fellows of the AAS in 2013 for their outstanding contributions to science.

The AAS promotes science through education and awareness, contributions to policy, international relations and recognition of achievement. A Fellowship is recognition of a "career that has significantly advanced the world's store of scientific knowledge".

Professor Estrin was recognised as a world leader in Materials Science who has advanced physically based materials modelling. 

"Election to the Academy is a great honour - not only does it mean recognition by my peers, but also greater visibility to my area of research," Professor Estrin said.

"Modelling-driven design of new materials is crucial to technological progress and I will endeavour to use the Fellowship as a means to promote this area of specialty in Australia."

Professor Williams was recognised for his internationally renowned work on innate immunity and mechanisms of interferon action, advancing their therapeutic utility.

"This is an unexpected but tremendous honour. I look forward to engaging with the Academy in its mission to promote science through its education, public awareness, policy and international initiatives," Professor Williams said. 

Professors Williams and Estrin will be admitted as Fellows at 'Science in the Shine Dome', the Academy's annual celebration on 29 May in Canberra. They will present summaries of their research achievements.

Other researchers from Monash University who have been recently elected Fellows of the AAS include Professor Doug MacFarlane (2007), Professor Charles Mackay (2009), Professor Trevor Lithgow (2010) and Professor Joe Monaghan (2011).