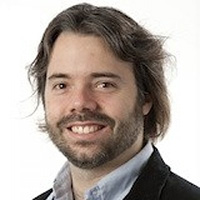 6 November 2013
Dr Jose Polo has been awarded the Sylvia and Charles Viertel Charitable Foundation Senior Medical Research Fellowship.
The five-year fellowship will support Dr Polo's work on answering fundamental questions about what really makes one type of cell different from another type of cell.
While different cells of the body have the potential to make different organs, the genomes, a catalogue of our hereditary information encoded as DNA, are exactly the same.
As an epigeneticist, Dr Polo is interested in the way changes occur in our genes beyond the basic structure of DNA.
What he will learn in his research has important implications for stem cell science. By learning more about epigenetic regulation, he will be able to better govern how a stem cell differentiates – that is, turns into a particular type of cell – and even develop new ways of making stem cells by reprogramming a cell's fate back to a more undifferentiated state.
Dr Polo heads the Reprogramming and Epigenetics Laboratory at the Department of Anatomy and Development Biology at Monash University and is a group leader at the Australian Regenerative Medicine Institute. He is also an Affiliate Investigator at Stem Cells Australia.
In recognition of his scientific and intellectual excellence, Dr Polo received one of only eight Victorian Tall Poppy Awards for 2013.