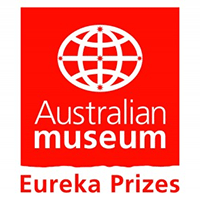 Monash University researchers have taken out two categories of the prestigious science awards, the Australian Museum Eureka Prizes, for collaborative projects focused on stopping dengue fever and understanding the immune system.
Announced at a gala dinner in Sydney last night, the annual awards recognise excellence in the fields of research and innovation, leadership and commercialisation, school science, and science journalism and communication.
Monash Dean of Science, Professor Scott O'Neill, leads the Eliminate Dengue research program, which won the Australian Infectious Diseases Research Centre Eureka Prize for Infectious Diseases Research.
Team members are Professors Ary Hoffmann, University of Melbourne; Scott Ritchie, James Cook University; and Brian Kay, Queensland Institute of Medical Research; and Drs Elizabeth McGraw, Monash University; and Luciano Moreira, Oswaldo Cruz Foundation.
The team is developing and testing a biological control method - a naturally occurring bacterium Wolbachia - that acts like a 'vaccine' for the mosquitos that spread dengue to humans. In field trials in Cairns they showed that Wolbachia quickly spread through the mosquito population and that a year after the start of the trial 80 to 100 per cent of the mosquitoes in the area were unable to transmit dengue to humans.
"This award acknowledges a considerable body of work initiated over 20 years ago that is currently coming to fruition, thanks to the dedication and persistence of a large number of talented individuals working effectively as a great team," Professor O'Neill said.
Professor Jamie Rossjohn, from the School of Biomedical Sciences' Department of Biochemistry and Molecular Biology, together with Professors James McCluskey and Lars Kjer-Nielsen from the University of Melbourne took out the 2013 University of New South Wales Eureka Prize for Scientific Research.
The team uncovered what activates a widespread, but, until recently, mysterious gut-dwelling immune cell. They noticed that a protein from these cells only formed properly in the presence of by-products of vitamin B, which are formed by invasive bacteria and yeast. It became clear that these vitamin B metabolites were providing early warning to our immune system.
The research opens up new opportunities to understand the role of the 'microbiota' in our gut in regulating human health and disease. It could lead to vaccine development and other therapies for a range of infections from thrush to TB.
"The utter brilliance of Lars Kjer-Nielsen's observations, combined with the strong teamwork of the Rossjohn and McCluskey labs, and key contributions from Australia-wide collaborators, have led to this Australian-centric discovery. A discovery that we hope will, ultimately, improve and save the lives of millions of people worldwide," Professor Rossjohn said.
The success follows on from 2012, when Monash University researchers won the Eureka Prizes for Innovation in Computer Science and Innovative Use of Technology.
Watch short videos explaining the research done by Professor O'Neill, Professor Rossjohn and their teams.