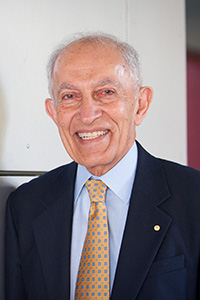 The Australian Academy of Science is proud to announce the election of four outstanding senior scientists to the Academy's Council.
Professor Pauline Ladiges, an eminent botanist from the University of Melbourne, will assume the role of Secretary of Education and Outreach.
Professor Cheryl Praeger, an internationally feted mathematician from the University of Western Australia, will be the Academy's new Foreign Secretary.
Molecular plant physiologist Professor Susanne von Caemmerer from the Australian National University, and Professor David de Kretser, reproductive biologist and former Governor of Victoria, from Monash University, will both take on roles as Councillors The President, Professor Suzanne Cory, expressed her strong endorsement of the new Secretaries and Councillors.
"I am confident that Professor Ladiges will continue to champion the Academy's important school education and public awareness programs, which are crucial to increasing and maintaining scientific literacy in Australia," Professor Cory said.
"Professor Praeger will be a great ambassador for Australian science, and foster the strong relationships the Academy has forged with scientists, governments, scientific unions and academies around the world.
"Professor von Caemmerer and Professor de Kretser will enrich the Council's deliberations with their great insight and experience."
Along with incoming President, Professor Andrew Holmes, the new Councillors will take on their roles at the closure of the Australian Academy of Science Annual General Meeting in May 2014.