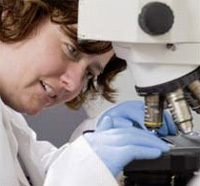 08 November 2013
MHTP partners are proud of the achievements and the close collaborations already established between patient care, clinical research and laboratory science. A shared key business objective is to now develop a dedicated Translation Research Facility. This facility will provide a centrepoint for the Precinct and will significantly enhance our capability to translate scientific discoveries into improvements in health care.
NHMRC Grants realize $18.5 million to MHTP
The MHTP partners are delighted to announce that researchers on the MHTP precinct had significant success in the latest National Health and Medical Research (NHMRC) grant round. This included 24 research project grants, 7 prestigious Senior Research, Practitioner and Career Development Fellowships as well as 5 Biomedical training fellowships awarded to our younger researchers. These grants provide over $18.5 million towards research on the Precinct.
MHTP researchers were also Chief Investigators on a further 9 NHMRC project grants which will bring another $9 million to their research collaborations. In particular it was exciting to see the number of MHTP researchers that were awarded their first grants as CIA and many that were awarded multiple grants. Also of note were those researchers that broke into the prestigious NHMRC Fellowship system. These prestigious fellowships will allow them to consolidate their research careers for the next 5 years.
Support that these grants provide enables our researchers to continue their outstanding work of knowledge creation, and research translation into the clinic or commercial reality.
A full list of awardees is provided here:
MHTP Newsletter
MHTP News July 2012 - Work on the MHTP Translational Research Facility is officially underway with partners and capital planning consultants to begin planning the landmark development.
Benefits to Victoria and Australia
The facility will enhance the Precinct's and Victoria's reputation as an international centre of translational health research. The Facility will be a centre of excellence for medical research that benefits Australians through innovative health promotion and disease prevention, improving the quality of life and reducing health cost burdens.
Cancer Clinical Trials
The Facility, with the creation of a dedicated 30 bed clinical trial centre, will boost the number of early stage clinical trials, especially in cancer. It will also improve management and efficiencies in conducting general clinical research. We anticipate that, working, through the Nucleus Network, the Facility will become a major presence for early stage phase 1 and IIA trials.
Commercialisation
The Facility will further increase the opportunities to commercialise our discoveries and innovations. It will increase the commercial attractiveness of Victoria to private investors and international partners and drive the realisation of decades of investment into medical research and infrastructure in the South East Melbourne corridor. We anticipate that the consequences will be more spinout companies, commercial agreements and an increase in commercial income. The Facility will also provide the opportunity for National Collaborative Research Infrastructure Schemes such as the MATF to develop their IP further along the value chain before partnering with pharmaceutical or biotechnology companies.
Excellence and Innovation
The Facility, and the multidisciplinary approach which underlies MHTP, will build capacity for innovative Research and Development. This will drive the realisation of decades of investment into basic biomedical research and infrastructure in the South East Melbourne Innovation Precinct as well as in Victoria's other innovation precincts.
Collaborative Environment
The Facility will promote further partnerships between clinicians and researchers and a be transformative step in creating a collaborative, modern environment. In a shift in thinking, the Facility will enable better integration according to therapeutic areas. Researchers and clinicians currently dispersed across the Precinct site will now be brought together in a single building where they will share space by research theme rather than institutional allegiance. The Facility will strengthen internal communications amongst MHTP partners. The establishment of a new 250 seat lecture theatre will allow the continuation and expansion of existing joint research seminar programs. The Facility will help build business and scientific relationships with our partners in the South East Melbourne Innovation Precinct including CSIRO, the Australian Synchrotron and the Australian Regenerative Medicine Institute.
Shared Facilities
The Facility will enable efficiencies and economies of scale through sharing common research platforms which play an essential role in medical research and the delivery of healthcare at the very leading edge.
Peer Reviewed Funding and Publications
We project a near doubling in grant income and respective new staff based on the attraction of star recruits and the resources they will bring. This will boost Victoria's share of health research funding through national and philanthropic sources. As a consequence of the new Facility, the new funds and staff it attracts, we hope to double the output of peer reviewed publications within 5 years.
Education and Training
The Facility will offer excellent research training which attracts the brightest students to pursue careers in medical research. The location of the facilities will also be an attractive research environment for clinicians wishing to contribute to translational research.
Staffing
The Facility will create new jobs for Victorians, help retain the existing highly trained workforce and attract researchers and clinicians from further afield. It will significantly boost, to 700, employment in health and research. The new Facility is also anticipated to increase capacity and study opportunities for postgraduate students. Thus new jobs will be created in a geographical area currently under-represented in such high value employment opportunities.
Document Downloads