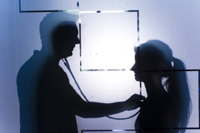 A new study is delving deeper into the problem of unequal access to health services in rural and remote communities by asking the residents in rural areas about their experiences accessing doctors.

Dr Bernadette Ward and Professor John Humphreys from Monash University's Centre of Research Excellence in Rural and Remote Primary Health Care are leading the research team. They are seeking on-the-ground experiences of the 35 per cent of Australians who access primary health care facilities outside metropolitan areas. 

The survey will be distributed unaddressed to towns in New South Wales and Victoria - Grenfell, Jerilderie, Birchip Stanhope and Heyfield. One person, aged 18 or over, in each household will be asked about his or her experiences accessing GPs, including the availability of appointments and travel distances.

Dr Ward said the survey was aimed at collecting evidence to enable fairer access to GPs for people in rural Australia, through policy improvements.

"The survey will provide information about people's access to health service in terms of the availability of GPs, their proximity, affordability and suitability for rural Australians. The results will help to develop a fairer measure of resource allocation to rural and remote primary health services," Dr Ward said.

"I really encourage as many households as possible to take part so we can paint a really comprehensive picture of the situation."

Dr Ward said previous research suggested that people in rural and remote areas were disadvantaged in terms of health care access.

"On average, people in remote and rural areas, who in general have higher health care needs, see doctors less than people in metropolitan areas and we need to redress this gap," Dr Ward said.

"More than seven million Australians live in rural and remote regions, but they're spread over such a wide area that ensuring them access to an adequate standard of care is a complex issue."

Dr Ward and research team members Sue Wade and Dr Matthew McGrail will be visiting the participating towns to encourage residents to take part.

The survey will build on previous research by the Monash group which is developing improved models of primary health care in rural and remote areas.