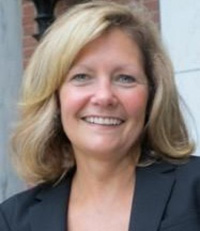 An obesity and nutrition researcher, award-winning author and founder of a successful weight-management program in the US, is bringing her expertise to Melbourne.

Based in the US, Professor Jean Harvey-Berino, a Fulbright Senior Specialist in web-based nutrition research, is currently visiting Monash University. As Chair of the Nutrition and Food Sciences Department and a Professor in the Department of Medicine at the University of Vermont, major focuses of her research are obesity prevention in children and behavioural treatments for obesity in adults.

Professor Harvey-Berino, who will work closely with Head of Monash University's Department of Nutrition and Dietetics Professor Helen Truby, said her research focused on behavioural interventions to help people maintain a balanced and active lifestyle.

"A large proportion of the world's population is overweight or obese. My research is focused on behavioural methods to treat obesity in adults and prevent obesity in young children," Professor Harvey-Berino said.

"We are actively engaged in using the Internet as a method of delivering behavioural weight loss interventions and on targeting daycare centers to facilitate the development of healthy lifestyles in preschool children."

Professor Harvey-Berino co-authored the EatingWell Diet, winner of a James Beard Award in 2008. The book introduced the famed VTrim™ Weight-loss Program.

"The unique feature of the VTrim™ program and the EatingWell Diet is the focus on behaviour. It's not about telling people what to eat but teaching them how to change their lifestyles in ways that help them to eat less and move more, which effectively leads to long-term weight loss," Professor Harvey-Berino said.

Professor Harvey-Berino is a distance runner and has completed in seven marathons including Boston in 2003 and 2005.

"I run, bike, swim, ski, lift weights and ride a horse. I've competed in marathons, triathlons and equestrian events," Professor Harvey-Berino said.