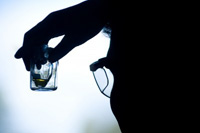 Better surgical outcomes and more effective mental health treatments are among the objectives for Monash University researchers who have received more than $86 million in funding from the Federal Government.

Minister for Health Tanya Plibersek announced the National Health and Medical Research Council (NHMRC) grants across 10 schemes on Friday in Sydney. Monash led the country in successful project grants, attracting $68 million, and was ranked second overall with a total of 147 projects, fellowships and equipment grants. 

Monash Provost and Senior Vice-President, Professor Edwina Cornish said the strong result reflected the University's commitment to research that delivered tangible improvements to the broader community's health.

"A review of the Monash projects reveals that we are focused on solving problems that are affecting the health of Australians. From treating mental health issues, to improving road safety to understanding the mysteries of the immune system, Monash researchers are achieving results," Professor Cornish said.

"I thank the NHMRC for continuing to support the efforts of the University's talented researchers as they push the frontiers of medical and health knowledge."

Close to $3 million was awarded to a project led by Professor Kate Leslie from the Department of Epidemiology and Preventive Medicine, to determine the effect of anaesthetic depth on patients undergoing major surgery.

A team led by Professor Russell Gruen from the Department of Surgery was awarded $1.7 million to develop better outcomes for pre-hospital patients with bleeding disorders.

Professor Stephen Jane from the Department of Medicine will work on developing novel treatments for skin cancer, based on promising results in the laboratory. 

Director of the Monash Alfred Psychiatry Research Centre, Professor Jayashri Kulkarni, will investigate the potential role of oestrogen in treating schizophrenia in men.

Other Monash projects will tackle a variety of health problems including HIV, stroke, antibiotic-resistant superbugs, obesity, various cancers and the impact of aspirin on healthy ageing.

Further, Monash researchers were awarded 34 NHMRC fellowships, across four schemes - research fellowships, practitioner fellowships, career development fellowships and early career fellowships.

The NHMRC aims to raise the standard of individual and public health throughout Australia. Minister Plibersek announced a total of 1141 grants worth $652 million to institutions across the country.