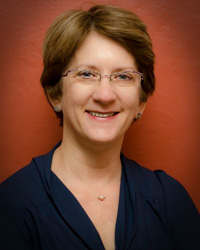 Monash University and Justus-Liebig University in Giessen, Germany will build on their shared strengths in male reproductive health to establish a landmark PhD training program.

The German Research Foundation has supported the establishment of a PhD program with a A$3.8 million grant, the first to be awarded jointly with an Australian university.

This International Research Training Group program will allow 18 students to be co-supervised by researchers at Justus-Liebig University Giessen and at one of three Monash University sites: School of Biomedical Sciences, Monash Institute of Medical Research and Prince Henry's Institute.

The funded research projects will investigate the determinants of normal fertility and prostate function, the causes of male infertility, testis and prostate cancer, and the role of the immune system in male reproductive health. 

Monash Provost and Senior Vice-President, Professor Edwina Cornish said the collaboration highlighted the University's international reputation for quality research.

"This partnership with Justus-Liebig University is another excellent example of the University's desirability as a collaborator for leading research institutions, regardless of their geographical location," Professor Cornish said.

"I am delighted that Monash academics, who are at the forefront of male reproductive health research, will help train the next cohort of leaders in this field, both here and in Europe."

The coordinator of the Monash program, Professor Kate Loveland, from the School of Biomedical Sciences, said the complementary research strength of the two universities will benefit both postgraduate students and the broader field.

"This program will offer a unique opportunity for students to participate in an international training scheme designed to develop the research talent needed to make improvements in men's reproductive health," Professor Loveland said.

"They will spend a minimum of 12 months studying at each site, receive specialised training in biomedical platform technologies at Monash and in translational andrology at Justus-Liebig University Giessen, plus be eligible to obtain a planned joint Doctorate, which is exciting."

The German Research Foundation, or DFG, is Germany's largest research funding organisation. It currently funds 226 research training groups and 48 international colleges.
Image: Professor Kate Loveland