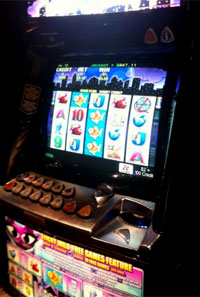 Those who advocate gambling reform should take a lesson from tobacco control and other public health campaigns, was the message from a recent gathering of leading gambling researchers.
Three concurrent workshop sessions – on research, advocacy and policy – provided an opportunity for participants to exchange ideas and unpack the issues associated with each topic, while finding new ways of progressing the issue.
Deputy Head of the Department of Health Social Science at Monash University, Dr Charles Livingstone, delivered the conferences keynote address and said the conference provided an opportunity to look at gambling from a public health perspective.
"The conference outlined the issue of gambling regulation in relation to pokie machines," Dr Livingstone said.
"We considered and discussed how to apply lessons from successful public health reforms such as tobacco control, alcohol and road safety to the reform of gambling regulation."
A number of leading public health researchers and gambling reform advocates participated in the conference and workshops, which focused academic, political and advocacy expertise on issues confronting gambling reform.
"Efforts to prevent or reduce harm from gambling have been fragmented and public understanding of the need for gambling reform may have been compromised by campaigns from gambling vested interests, who have run well-funded campaigns opposing proposed reforms," Dr Livingstone said.
Through the conference, the Lonsdale Coalition of Independent Researchers was formed. The group of experts will not accept funding from the gambling industry or associated groups.
"The Lonsdale Coalition aims to highlight the importance of independent research in formulating policy, and ensure that vested interests do not influence research outcomes," Dr Livingstone said.
"The conference brought together professionals from a variety of public health fields, as well as people working in local government and community members. It couldn't have been possible without the hard work from Darshini Ayton, from the Department of Health Social Science and Angela Rintoul, from the School of Public Health and Preventive Medicine at Monash University."