Internationally acclaimed Argentine anthropologist, forensic co-ordinator for the International Committee of the Red Cross, Dr Morris Tidball-Binz will be the keynote speaker at this year's Graeme Schofield Victorian Institute of Forensic Medicine Oration.
Dr Tidball-Binz will be joined by the Honourable Kevin Parker AC RFD who served as judge and vice president of the International Criminal Tribunal for the former Yugoslavia.
Dr Tidball-Binz will speak on the application of forensic sciences to human rights and humanitarian investigations, based on his forensic case-work in more than 40 nations.
The Honourable Kevin Parker's talk is titled Partners in Crime – Justice and Forensic Science.
The Graeme Schofield VIFM Oration is a biennial event held to highlight the work of forensic practitioners around the world, with particular focus on their projects in resource poor countries.
It was named for Emeritus Professor Graeme Schofield, one of the founders of the VIFM, after a philanthropic contribution was made by his widow Barbara Schofield and her family in support of the vision of the Department of Forensic Medicine and the VIFM, to provide access to and build capacity for forensic medicine knowledge in resource poor countries through education and teaching.
The Victorian Institute of Forensic Medicine provides, promotes and assists in the provision of forensic pathology and related services. It is through its academic alter ego, the Department of Forensic Medicine, Monash University, that teaching and research is conducted in this important field.
The oration will be held at 5pm, Thursday June 7th, 2012 at the Monash University Law Chambers, 555 Lonsdale St, Melbourne.
Entry is free for the Oration but bookings are essential. To RSVP, please visit www.vifm.org
A dinner will be held after the Oration to which all are welcome. Cost: $120 per head (includes 3 courses and drinks) at the RACV City Club. For more details about the dinner or the Oration, please visit www.vifm.org or contact Andrea Hince, Communications Officer, 03 9684 4118 or communications@vifm.org.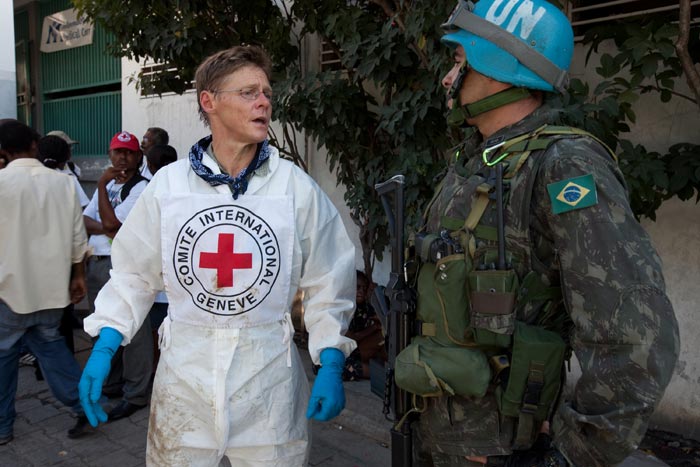 ICRC forensic coordinator Dr. Morris Tidball-Binz during an ICRC recovery operation of victims of the earthquake, in dialogue with a member of the UN Peace Keeping Forces in Haiti, Port-au-Prince, Jan 2010. Credit: ICRC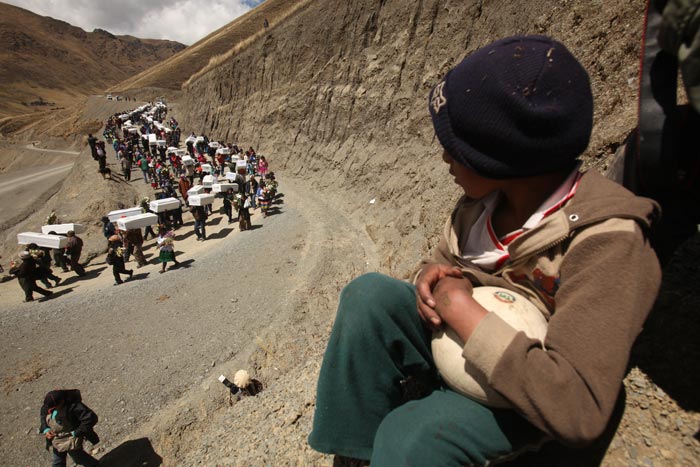 Funeral cortege in Peru for missing persons recovered 25 years after their deaths during internal conflict. Credit: ICRC/ATAUJE, J.